Small Miracles
Isabel Bina '17
Guest Writer
"The happier you try to be the more miracles appear." This is Eva Perlman's life philosophy; an 85-year-old mother, grandmother, great grandmother, world traveler, soon to be published author, and Holocaust survivor who believes we are the ultimate determinants of our personal happiness.
From the haunted corners of Poland to the spirited streets of Jerusalem, the members of the Los Angeles March of the Living delegation never faced a dull moment in Eva's presence. Every day as we made our way towards the stone cold walls of Birkenau, the ethnic streets of Krakow, or the therapeutic waters of the Dead Sea, Eva's charisma filled the empty airtime on our buses. Her storytelling enriched our personal reflection time while her cheeky jokes lightened the mood. At the end of each day, while we departed our buses, the same whispers echoed under people's breath: "How is Eva so positive? How is she SO happy?" Though she makes happiness seem like an easy state of being to achieve, Eva shares "I've done a lot of self development in my life; I've taken a lot of courses about how to put the past where it belongs and look forward to the future. I've learned that you have to be grateful—that your thoughts bring up what happens to you."
With the looming memory of a childhood spent on the run hiding from the Nazis, Eva now lives a life of gratitude; she seeks meaning in life's smallest moments and counts her blessings by reminding herself of everything money can't buy: her friends and family, the beautiful Los Angeles weather, and the gorgeous velvety mountains that make her time stuck in traffic worthwhile. She continues with an analogy for the law of attraction explaining, "Your mind is a garden, your thoughts are the seeds; you can grow flowers or you can grow weeds. At the beginning, I made, perhaps, an effort to say 'thank you God for today,' but then it became so habitual that even, say I drive and I see a red light in front of me coming up and it suddenly turns green and I don't even have to brake, I say 'thank you Lord.'"
Eva's positivity and vitality have a magnetic force that enchants everyone. On the March, there was never a morning when she did not greet us with a warm smile illuminating her face. There was never a moment where she hesitated to be vulnerable and grace us with her courage. What drew me to Eva was her fearlessly authentic and empowered character; she marvels at the miracles of the universe and carries herself with an unparalleled level of elegance and humility. There aren't enough words to express my gratitude for Eva's wisdom. As my high school career draws to an end, I constantly seek value in every fleeting moment— the good and the bad— because it is during those moments that our reactions matter the most; it is in those moments that we can challenge ourselves to choose happiness over all else.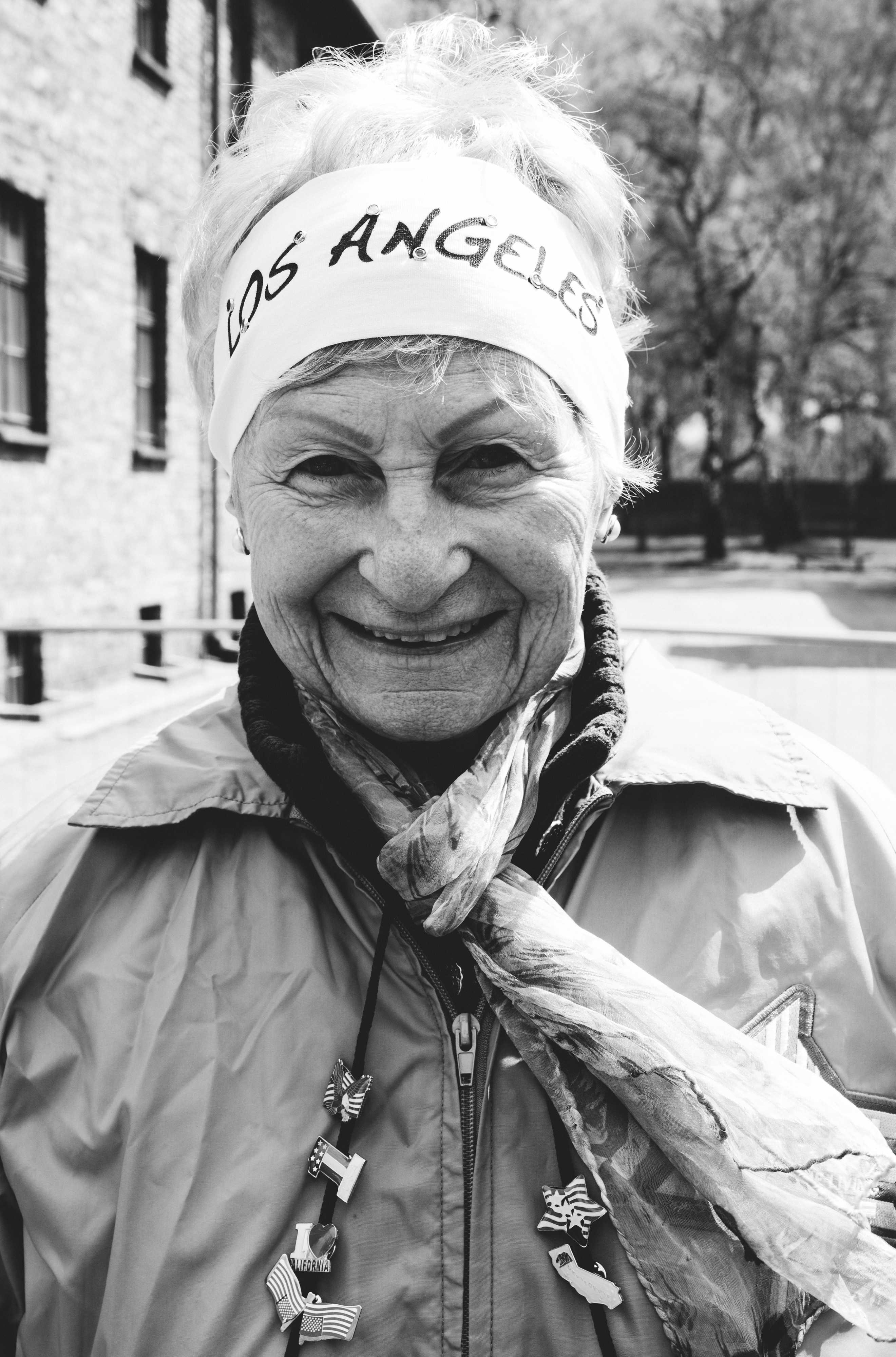 Leave a Comment