Assistant Principal to Step Down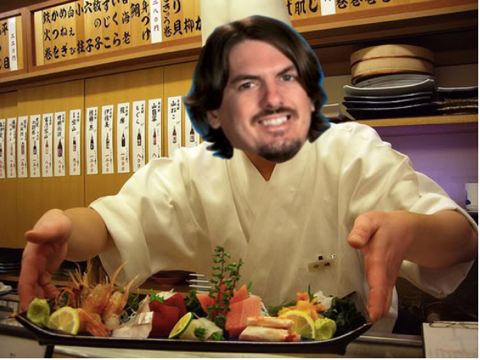 Britt Jacobson
Editor-in-Chief
Mr. Beau Lindsay, Assistant Principal of the junior and senior classes, has decided to step down in order to implement a new language option at Milken. Japanese will soon be the newest addition to our world languages department. Lindsay started off as a language teacher at Milken, sharing his love of Latin with students. While "extremely content" as an assistant principal, Lindsay feels that the time has arrived for him to return full-time to teaching.
It would appear to most who know him that Latin would be his first choice to teach. He has taught it in the past and has extensively studied the classics. However, Lindsay described the lack of Japanese courses as "a missed opportunity." He stated, "Considering the popularity of the Chinese program within our kehillah, it would be a mistake not to offer Japanese." In order to make space for the new offering, the administration foresees cutting Latin as an option. When asked about the change, Dr. Nick Holton, teacher of RCG and "some other s*** too," thought it was a welcome addition and long overdue. "Latin's nice and all, but a dead language is dead. Let's not pretend like it matters," said Holton.
The course will focus primarily on Japanese culture in addition to the linguistic components. Holton lauded this, saying, "Milken students are bozos who know nothing about Japan. Probably couldn't find it on a map." Lindsay was also quick to point out the burgeoning examples of cultural appropriation on campus. The Milken Mart came under fire for their kosher sushi offering: Japanese Style Pizza. "Pizza was created in Napoli, not Japan!" said Lindsay. Thus, the former Magister (Latin teacher) has decided to include sushi-making lessons in his curriculum.
A successor to the assistant principal throne has not yet been selected. Milken administration would like to assure parents and students that this shift in administration will not affect scheduling for next year. Lindsay will maintain his position until Step-Up Day, but insists that the next-in-line will deal with course request forms. He is "done" with that element of the job, "forever." All eyes are on favorite, Dr. Damon Scoville, who currently presides as head of the science department. Administration has described him as "supportive" of students, and since hijacking the head of the science department position was so successful when Ms. Fauber moved to her current administrative post, it might just be the perfect tactic again.
View Comments (1)