Strutting for a Cause: Fashion with Compassion 2017
Mira Berenbaum and Michael Schulman
Social Media Director and Staff Writer
This year's Fashion with Compassion annual fashion show was an overwhelming success, with over 100 people in attendance and over 30 vendors at the packed Sapperstein Middle School Campus. The committee, led by Alliyah Farahi '18, Chloe Sabbah '17, and Riley Banton '17 is proud to have supported for Orr Shalom which helps Youth at Risk in Israel.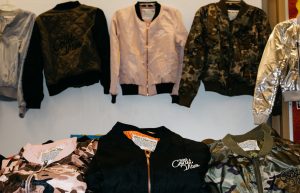 Prior to the show, there was a boutique with vendors from across Los Angeles. Some of the vendors were Milken students, alumni, and parents, while others had no connection to the school itself. Some highlights of the boutique included the food from Ubatuba Acai Bowls and Simcha Treats, Allele Jewelry, Mika Jewelry, Minidreamers Children's Clothing, Vimia Activewear, and West Coast Vibes. The representative from Minidreamers said she came "to support the great cause" and is "proud of the success of the show and of her boutique." The numerous vendors made the boutique, and the show as a whole, an overwhelming success.
The fashion show itself was full of heartfelt speeches, an entertaining performance, and of course, impeccable fashion. The exhilarating show began with an impressive acoustic rendition of Ed Sheeran's song "Shape of You" by singer and Milken alumnus Brandon Shooshani '13. Faculty advisor of Fashion with Compassion and Jewish Studies teacher Rabbi David Saiger gave a thoughtful sermon to start the show. The Rabbi explained to the audience that Fashion with Compassion is fulfilling Jewish values such as Tikkun Olam (repairing the world) and support of Israel. Saiger concluded that the idea of fashion is also very Jewish because one of the core values of Judaism is that every human being is infinitely unique, and we thus should have the opportunity for self-expression.
However, the tone of the show quickly shifted in order to highlight the recipient of the proceeds of Fashion with Compassion, Orr Shalom. Since 1980, Orr Shalom has been the largest non-profit in Israel that rescues children who have been neglected and gives them loving homes. Special guest from Orr Shalom, Naomi Liberman praised the leaders and thanked them for all they have done to support Orr Shalom. She then announced that for the second year in a row the proceeds from this year's Fashion with Compassion will benefit Orr Shalom's summer camp in Israel for youth at risk.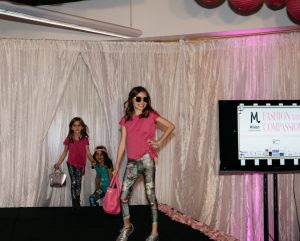 This year's fashion show upheld the Fashion with Compassion tradition of having some of the youngest members of our Milken community come out first to model children's clothing brands like Minidreamers. The outstanding Milken students who volunteered behind the scenes or on the runway held a bigger purpose than being a part of Fashion with Compassion. Eli Esagoff who sported a Riot Society shirt modeled not only to show off his "amazing modeling talent," but also to support Orr Shalom and "make a difference in the lives of many."
Not only did the fashion show attendees leave with some Ubatuba, and an incredible gift basket, but they also left with an appreciation for the work of Orr Shalom. When asked how she felt after the event, Amanda Hartstein '17 explained that "While I did enjoy seeing all the incredible fashion, it feels really great knowing that I am contributing to an amazing charity."
All photos courtesy of Isabel Bina '17.
Leave a Comment