Milken Roar Picks for the 59th Annual GRAMMY Awards
Ben Chasen and Evan Satlin
Staff Writers
In the past year, certain artists have dominated the playlists of many Milken students, such as Drake, Beyoncé, Adele, Kanye West, Chance the Rapper, and The Chainsmokers. Now, as the year comes to a close, many of those same artists and more have been recognized by experts in the music industry with nominations for the Recording Academy's 59th Annual GRAMMY Awards. Here are our picks for some of the top awards:
Best New Artist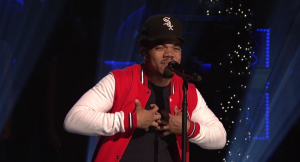 Nominees:
Kelsea Ballerini
The Chainsmokers
Chance The Rapper
Maren Morris
Anderson .Paak
Our Choice: Chance The Rapper
Ben Chasen (BC): You may call me biased, because if you know me, you've seen me proudly wearing my Chance merchandise. If you don't know me, look out for the guy wearing a "3" hat at least once a week. Chance truly is deserving of the award, not only for creating one of the best — if not the best — projects of the year in Coloring Book, but also for pushing the Recording Academy to make streaming-only artists eligible for GRAMMY recognition. Side note: honorable mention to Anderson .Paak for sneaking his way into the nominations for Best New Artist.
Evan Satlin (ES): Chance the Rapper swooped into the music scene as quickly as possible. His distinct voice and love for music has truly helped make him one of the industry's best artists. Milken students were not the only ones who loved his mixtape, as he gained nationwide recognition for Coloring Book, the first streaming-exclusive album/mixtape to list in the Billboard 200. I have no problem calling Chance the Best New Artist.
Record of The Year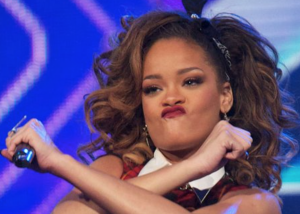 Nominees:
"Hello" — Adele
"Formation" — Beyoncé
"7 Years" — Lukas Graham
"Work" — Rihanna Featuring Drake
"Stressed Out" — Twenty One Pilots
ES: "Work"  — Rihanna Featuring Drake
I know I'm veering from the professional predictions here, but I stand by my decision. "Work" is arguably the catchiest song of 2016 (I still have the song stuck in my head). If Rihanna set out to make an addictive tune that swept the world, she has succeeded, and I believe that she should receive a GRAMMY recognition for doing so.
BC: "Formation" — Beyoncé
Typical Beyoncé. Out here slaying. What else can I say? "Formation" has fantastic lyrics that reference Beyoncé's heritage, relationship with Jay-Z, race-related struggles and much more. It's instrumental and beat drip with swagger, perfecting a song that can only be described as a self-promotional anthem. It is easily my pick for Record of the Year of the given nominees. One question: where are "One Dance," "No Problem," and "Ultralight Beam"?
Song of the Year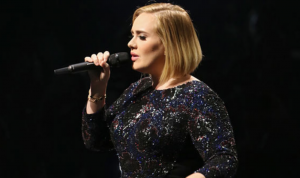 Nominees:
"Formation" — Khalif Brown, Asheton Hogan, Beyoncé Knowles & Michael L. Williams II, songwriters (Beyoncé)
"Hello" — Adele Adkins & Greg Kurstin, songwriters (Adele)
"I Took A Pill In Ibiza" — Mike Posner, songwriter (Mike Posner)
"Love Yourself" — Justin Bieber, Benjamin Levin & Ed Sheeran, songwriters (Justin Bieber)
"7 Years" — Lukas Forchhammer, Stefan Forrest, Morten Pilegaard & Morten Ristorp, songwriters (Lukas Graham)
Our Pick: "Hello" —  Adele
ES: I am choosing this song over some of the other promising nominations because everyone of all ages was, and still is, singing "Hello." From babies to grandmothers, everyone loves this song and the deep emotion behind it. Seems as if "Hello" is going to be an ageless wonder. Well done, Adele.
BC: Not an easy choice, but the lyrics themselves are enriched with imagery and emotionally soaked. Plus, the song is extremely catchy (as noted by Saturday Night Live). Personally, I don't really agree with some of the nominations, such as "I Took a Pill In Ibiza" getting a nod while "Lazarus" and "Ultralight Beam" were left out.
Album of the Year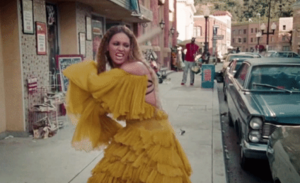 Nominees:
25 — Adele
Lemonade — Beyoncé
Purpose — Justin Bieber
Views — Drake
A Sailor's Guide To Earth — Sturgill Simpson
Our Pick: Lemonade –– Beyoncé
ES and BC: Ladies and gentlemen, the Queen is back. Coming out with an album that digs deep into her personal life and background, Beyoncé captures betrayal, emotion, and so much more. She has reminded us that even the best feel pain; but the difference between Beyonce and us is that she makes an anthem and millions of dollars out of it. Not only is it great music, but it is accompanied with a complete visual album that is also up for its own GRAMMY. Beyoncé, you have done it again.
The Recording Academy's GRAMMY Awards will air on CBS at 5:00 PM (Pacific Standard Time) on Sunday, February 12, 2017.
Leave a Comment