Evan Satlin
Staff Writer
Ladies and Gentlemen, Hanukkah has just passed, but that doesn't mean you have to stop giving presents. Whether it's for a birthday or just to make a family member or friend happy, gifts are amazing. While you can always choose the easy way and give the classic "gift card" to your loved one, if you want to be cool and original you could look at the wonderful and affordable suggestions below. The best gifts are always the most thoughtful ones, so let's make your next gift one that will put a smile on both your and your recipient's face.
Portable Ping Pong Set: $41.99
https://www.amazon.com/Umbra-Pongo-Portable-Table-Tennis/dp/B004MW3S9C/ref=sr_1_5?ie=UTF8&qid=1481319833&sr=8-5&keywords=portable+ping+pong+set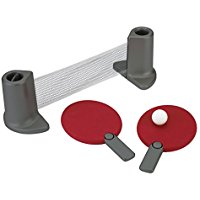 Channel your inner Jordan Brenner by purchasing this, bringing it to school and playing it in the library (as long as Mr. David Kates doesn't see). Ping Pong is now portable and can be set up on any table in seconds.
Bluetooth Tracking Keychain: $40.00
http://www.uncommongoods.com/product/bluetooth-tracking-tag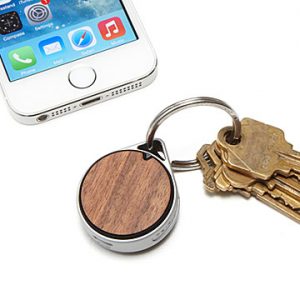 Milken students, you never have to lose your keys again. This small, trendy and convenient keychain connects wirelessly through an app on your phone and will help you locate your keys by sending signals. The keychain will then make a noise, making it easier when having some trouble locating your keys.
Taco Socks: $10.00
https://www.amazon.com/Socksmith-Mens-Socks-Tacos-Black/dp/B0113AWZJY/ref=sr_1_1?ie=UTF8&qid=1481320340&sr=8-1&keywords=taco+socks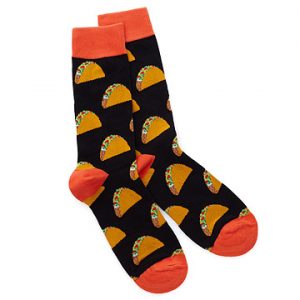 Mr. Robert Painter will vouch for me when I say that these taco socks are not only spicy, but will also complete any outfit. As a man who has a vault of crazy socks myself, I know the benefits of dressing with style — even if it's just your socksBest Gifts to Start the New Year. You never know when you're going to want to make a statement and wear socks as loud as these.
Make-It-Yourself Ukulele:$40.00
http://www.uncommongoods.com/product/make-your-own-ukulele-kit
Whether youare Israel 'IZ' Kamakawiwo'ole (famous ukulele player) or just a regular Joe Shmo, it is always fun to play the ukulele. Ukuleles are easy to learn, portable, and one of the most upbeat sounding instruments in the world. The only thing better than buying one is being able to make it yourself and adding your own personal stamp to it.
Smartphone InstantPhoto Lab: $24-$169
http://www.uncommongoods.com/product/smartphone-instant-photo-lab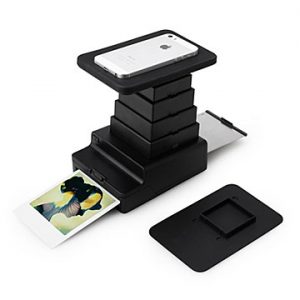 This nifty device gives you the ability to turn pictures from your phone into real and tangible photos in the form of polaroids. Now you can even keep that picture of your grandma in your wallet, without the risk of your iPhone crashing. Note: This one is more on the pricey side.
Letters to Future Self: $14.95
http://www.uncommongoods.com/product/letters-to-my-future-self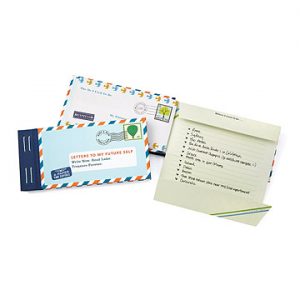 Let's be honest: we're already in high school and need a formal way to document our experiences in order to tell our future-selves about it. These letters to yourself allow you to do just that. Whether it is sharing a particularly good day or telling yourself that you need to see the Chainsmokers in concert, it is a good feeling when you read something funny or interesting about yourself from the past.