Hannah Kessel: A Warrior For Healthy Living
Michael Schulman
Staff Writer
Hailing from a family of psychologists and mental health educators, ice cream-loving Ms. Hannah Kessel was destined to teach health. The Berkeley native made her way down to sunny Los Angeles to attend Occidental College where she studied Psychology. As a college student, she got involved in the Peer Health Exchange program which sparked her love of teaching. The program gave her the opportunity to teach health to high school students who would otherwise not get the chance to take the course.
Regardless of where she teaches, Ms. Kessel's goal is to provide engaging and interactive lessons that accommodate different types of learners. "I like to move around the class and keep the energy up, but that is not really an issue with 9th graders," she explained.
Kessel could not decide on her favorite topic to teach because she sees how every topic "connects and relates to one another." However, she is especially passionate about teaching sexual assault prevention and relationships. Kessel put this passion into action when she worked on passing sexual assault policy at her college.
Even though she is an avid ice cream enthusiast, Kessel is an even bigger believer in moderation. Athletically talented to say the least, Kessel loves to shoot hoops, do yoga, and even played in a intramural flag football league. She is also musically talented and loves playing her guitar. Being from the Bay Area, Kessel was very surprised when she found out that there were no Golden State Warriors fans in her classes. Even though Kessel is a Warriors fan in Laker territory, she says that she feels "very welcomed by students and has received tremendous support and mentorship from the faculty."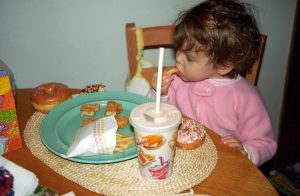 20 Questions: Teacher Edition
Winter/summer/fall/spring:
Fall (new school supplies!!)
Binge worthy TV show:
Crazy Ex Girlfriend and Arrested Development
Celebrity Crush:
Jon Stewart
Favorite Midnight Snack:
Ice cream
Superpower:
Invisibility
Favorite Emoji:
Cat with heart eyes
Coffee order:
Cafe au lait
Favorite Pizza topping:
Mushrooms
Nike or Adidas?
Nike (but really New Balance)
Which Kardashian are you? (Spirit Kardashian):
North West
What's your next concert:
My friend's folk band
Which decade would you time travel to:
Early 1500's to see Michelangelo paint the Sistine Chapel
Which Harry Potter house:
Hufflepuff
Wizard or Jedi:
Wizard
Breakfast, lunch, or dinner:
Breakfast
Hidden LA gem:
Little Dom's
Favorite vacation spot:
Mexico
Music Genre:
folk or rock
Childhood sitcom:
Freaks and Geeks
Morning vs Night:
Morning
Leave a Comment