Is Mr. Gallway Underage?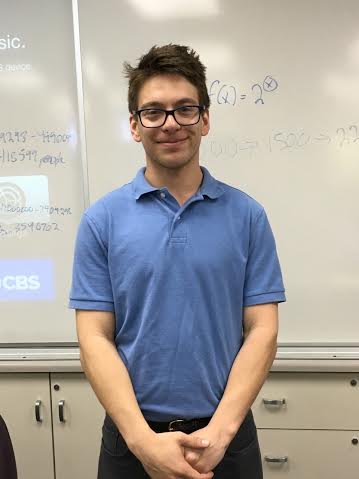 Jennifer Clemens and Lauren Pakravan
Co-Spotlight Editor and Staff Writer
The Roar decided to interview Mr. Gallway, one of this year's new math teachers, because of the suspicion that many students have, regarding him being under age. Students have guessed that he is in his late teenage years, and in this interview, he reveals himself as 20 years old, proving the students right: he is certainly not old enough to be qualified to teach at Milken.
1. What schools did you attend?
"I tell everyone that I went to a small liberal arts school in Pennsylvania called Haverford; nobody questions it. But, I went to Harvard Westlake for high school and graduated in 2013."
2. Do you feel guilty constantly lying to everyone/does the school know you are underage?
" I used to feel guilty but everyone says that I look so young that I totally don't care."
3. What do you do on the weekends?
"Go to bars with my fake ID, attend many music festivals, visit my friends in college, and have been working on recording my first mix tape. I also listen to lots of Young Thug."
4. How did you get your degree in math and teaching if you are still in college?
"I forged a college degree using Photoshop; I had to use my artistic skills. I study math on Khan Academy and only stay one day ahead of the kids' lesson."
5. Have you ever seen Milken students at college parties?
"I was at a USC tailgate and saw from a distance some Milken seniors, and luckily I was wearing a USC hoodie, which protected me. I made sure to keep my distance."
6. Is it easy to fit in with the other teachers since you are underage?
"No, they never want to talk about what I find interesting. They constantly talk about taxes and their families."
7. Do you plan on going to college, and if so where?
"USC is my dream school because I really enjoy the tailgates and sports, and I'm considering joining AEPi (a fraternity)."
Leave a Comment