Exploring the City of Angels
Lauren Mokhtarzadeh
Staff Writer 
Winter break is finally here! If you are staying in Los Angeles, here are a some gems to see and Instagram with all of your newfound freedom.
Abbot Kinney

 
If you are looking for a unique place to hang out with your friends, and grab some great brunch, this is the place to go. There are plenty of cute restaurants and little boutiques that you can stop by. It has a lot of cool street art, and a day is easily spent strolling this extensive street.
It's no Venice, Italy, but it's something. Grab your family or friends, take a nice boat ride, and have a picnic. You'll even see some homeowners paddle-boarding through the canals.
Topanga Village
Westfield has just opened a beautiful village in Topanga that is very similar to the Grove. It has high end boutiques, great food, and excellent seating. It's across from the Topanga mall, and close enough to AMC Promenade 16 that you can do some shopping and grab a movie. You are sure to find Milken students'; favorite restaurants: Katsuya, Go Greek, Le Pain Quotidien, Starbucks, and many more.
LACMA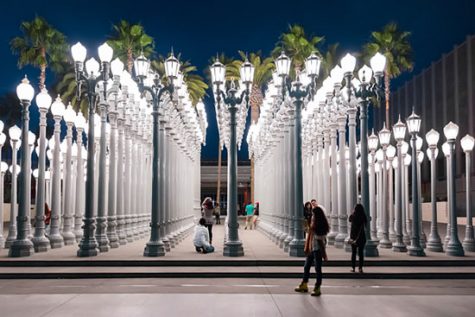 If you want to see some amazing modern art, go to LACMA. They have many different exhibits year round that are all amazing. You may need to buy tickets in advance since it sells out very quickly. Some popular exhibits that many people visit are the Rain Room, Miracle Mile, and James Turrell: Breathing Light. The first tuesday of every month is free, leaving you some cash to nosh at some of the trendy eateries nearby.
The Broad Museum
If you want to go to this amazing contemporary museum to see its beautiful mirror room, make a reservation NOW! It opened on September 20th and tickets have been running out really quickly. Admission is free, but you still need to select a time. Since you're already in the area, Grand Central Market, Eggslut especially, would be an excellent grub selection.
Troubadour
If you want to hear some upcoming artists, get a ticket to a show at the Troubadour. The tickets are cheap, the music is great, and it's in the lively neighborhood of West Hollywood. You can have dinner at amazing restaurants, such as Zinque, Pump and even spot a celebrity. Millions of Milkshakes is special experience for the inexperienced milk-shake consumer as well.
Outdoor Ice Skating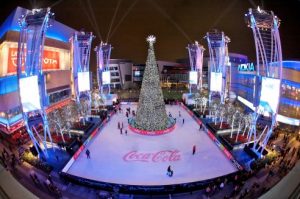 During the holiday season, there are multiple outdoor ice skating rinks throughout Los Angeles. There are outdoor ice skating rinks at 3rd street in Santa Monica, LA Live, and Topanga Mall. This is a cheap and fun activity to do with your friendsduring winter.
Griffith Observatory 
Go hiking on trails near the Griffith Observatory, and stop by the Trails Cafe. You can also go to the Griffith Observatory where you can  see a cool movie about planets and walk through the small museum there, to learn about outer space. Also see one of the most beautiful views that Los Angeles has to offer.
Brū Coffeebar
If you are in the hip city of Los Feliz, go to Brū Coffeebar. Try a fresh cup of coffee and a fresh pastry. This adorable coffeeshop is the perfect place to go if you and your friends want a good cup of coffee, to do work, or go thrift shopping. Fashion blogger Chiara Ferragni lives in the Los Feliz/Silverlake area, so maybe you'll spot her.
Lakers Games
Go see Kobe in one of his last games before retirement by going to a Lakers game. Go with a group of friends or your family, eat junk food, take lots of snapchats, and enjoy a exciting game of basketball, seeing the Black Mamba in action.
Staycation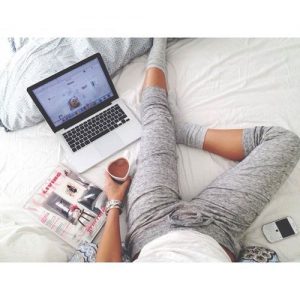 An all time favorite. Stay at home, in your sweats, with a cup of hot chocolate, and Netflix binge. Since school is out, it's time to relax and catch up on all those shows you missed. Invite a friend over, bake some cookies, chill, and watch movies all day. With Netflix releasing all of these new series and movies, you have plenty of material to choose from.
(Not approved by parents or teachers)
Grinchmas at Universal Studios
Grinchmas is a fun place to be with a group of friends during the holiday season. Spend the day going on rides, eating food, and having fun. During Grinchmas at Universal Studios is decorated very nicely, and has specials that only happen during the holiday season.
The Last Bookstore
This adorable bookstore is located downtown, and there for you to make a day out of it. Spend the day in downtown, read some books, take pictures, visit the farmers market next to the bookstore, and get some food at hip downtown restaurant.  At the bookstore there is a huge record section, a $1 book floor, art installments, and little art galleries.