Mrs. Jasper Honored By LAMOTH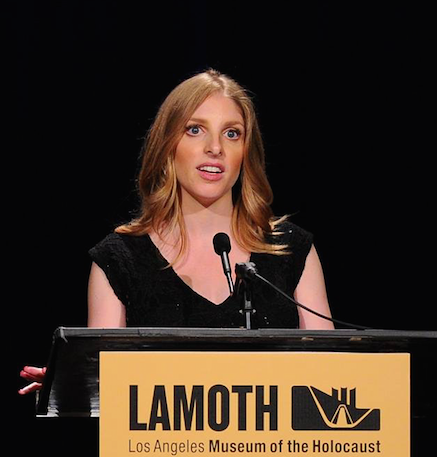 Mira Berenbaum
Staff Writer
On Sunday, November 1, Mrs. Stacey Jasper received the Righteous Conversations Award from the Los Angeles Museum of the Holocaust. In this banquet held at the Beverly Wilshire Hotel, Jasper, along with E Randol Schoenberg and Richard B Jones, was honored at the Annual Gala.
Jasper has done a lot of Holocaust education work with Los Angeles Museum of the Holocaust. She has continued to run the Righteous Conversation Project at Milken over the summer, and now it will be offered as an option for Tiyulim Week in May. Jaspers says, "This gives students who cannot participate over the summer the ability to take part in this incredible program." She hopes that in the upcoming summer, the program can be offered to all Jewish students in the Los Angeles Area, not just Milken students. She has also started the L'Dough L'Dough club, an after school club where students bake challah while listening to the incredible stories of Holocaust Survivors. She hopes that eventually she can help start a semester long Holocaust elective course.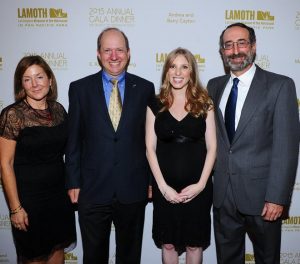 Jasper was first interested in pursuing Holocaust Education after going on Camp Ramah Poland and Israel Seminar. When she was in Poland, she realized that she got to walk into the gas chamber, and walk out. Because she had the ability to walk out, it was, and still is her duty to make sure no one ever forgets the tragedies of the Holocaust. Later, when she was in graduate school at the American Jewish University, Jasper took several Holocaust courses with Dr. Michael Berenbaum. He furthered Jasper's need to teach about the Holocaust. She then got involved with the Los Angeles Museum of the Holocaust, and now has a strong partnership with the museum.
When she found out that she was receiving this honor, Jasper was surprised. She says "The real award is working with the Holocaust survivors and hearing their stories." She loves the work that she does, and the honor is just an added bonus. Jasper looks forward to furthering her partnership with the museum, and Holocaust Education at Milken.
View Comments (1)