Park it, and Hold on Tight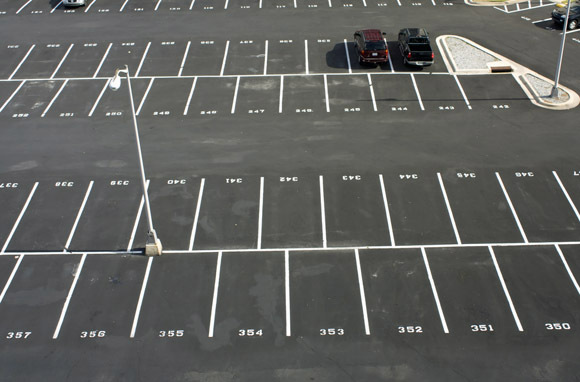 Natalie Ahdoot
Staff Writer 
I think by now we are all aware of the new parking system at Milken. Sadly, our beloved Skirball parking lot was closed down, leaving seniors and juniors all around Milken brokenhearted. The Skirball parking lot was not only convenient but also highly  accessible. Now seniors who drive to school must park at the West Lot, which presents it's own issues.  
Once you have parked there, you need to take a shuttle directly to Milken. It is pretty outrageous that students are unable to actually park on campus. These shuttles are going back and forth every 10 minutes which is not only a waste of gas but just also makes everything that much more difficult; catching one of these shuttles is hard considering how quickly they fill up. Last year, you could just walk down the stairs into the parking lot whenever you wanted and had easy access to your car. Now you need to create a schedule for yourself to make sure that you arrive to your spot on time and early enough to take the shuttle to school without being late.
It only gets harder for juniors, as they must park at an even farther location and until a few days ago had to wait until 3:45 to leave campus. Fortunately, the school recently fixed this issue and now juniors can also leave immediately after school. However, after school, it is a war to get on the first shuttle bus out of school to the west lot. Due to the new parking system, traffic is also worse than ever, and there is no way to avoid it.
I think we can all agree that this parking arrangement is not ideal.  Many would think that with the inconvenience it carries, the price of the parking spots would at least be lower.  In order to park at the west lot you not only must of had a personal license of 12 months, but you must pay a nonrefundable fee of $2,100 dollars.  
For many other schools the price of parking ranges from $30 to $100 dollars. For example, Palisades Charter High School's parking is $25 dollars for the entire year, which is the price of essentially two Vickie's lunches at Milken.
All of this being said, it is not Milken's fault that we have to park at the West Lot. It was not the school's choice to have Skirball taken away. However, a few small changes have the ability to make the parking situation a bit more appealing. Milken has stated that they are trying their very best to do anything they can to make parking easier, but for now these are the circumstances, and students seem to be adapting well. Mr. Lindsey personally stated in an email sent to the student body that the school is making some changes to make things easier, saying, " Starting Tuesday, the school will allow students to be dropped off at the West Lot and bussed into school.  Please take advantage of this if it works for you." So park it and hold on tight… Slowly but surely, we will all adapt to this new parking system.
Leave a Comment