Milken Restaurant Guide
Samantha Behar
Co-Spotlight Editor
Eating challah on Shabbat, latkes during Hanukkah, and apples and honey on Rosh Hashana: clearly much of Jewish culture revolves around eating food. It is no surprise that one of the things that brings Milken students together is their wholehearted love for food. Listed below are some popular restaurants where Milken students love to eat:
Go Greek
Milken gets out of school at 2:30, and by 3:00 Go Greek is filled with Milken students. A healthy alternative to Yogurtland and Pinkberry, Go Greek offers frozen yogurt and toppings using only the freshest ingredients. Go Greek has become the go-to after school snack for students from the city, but a new location is opening up in Woodland Hills, making Go Greek an everyday spot for city and valley students alike.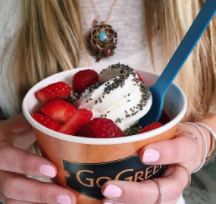 Picture off of Go Greek's Instagram
Katsuya
A Milken ritual is to go to Encino Katsuya on half days. The Encino Katsuya is the most common location, because it is more central than Studio City, and no one wants to pay for the Brentwood location's prices. It would be more of an everyday spot if it didn't close between 2:30 and 5:00 on weekdays. The spicy tuna on crispy rice could be the official food of Milken.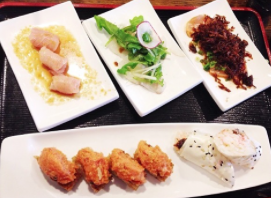 Taken off of Lauren Deutsch's Instagram
Joan's On Third
Joan's is a favorite among all students. With a wide variety of pastas, sandwiches, salads, and desserts, there is something for everyone. When trying to eat healthy, a Milken student would typically order the Chinese Chicken Salad, but if not, the obvious choice is the mac-n-cheese.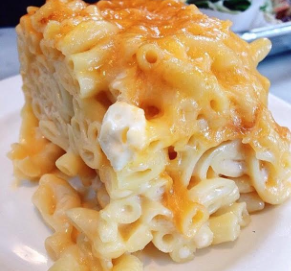 Taken off of Emma Lipovestsky's Instagram
Bigg Chill
This is the most common place to find Milken students when they want to satisfy their sweet tooths. Most likely, you will find them ordering a vanilla and chocolate swirl yogurt with cookie dough and sprinkles on top. It is easy to find out when a Milken student is at Bigg Chill, because, conveniently, it has its own geotag on Snapchat.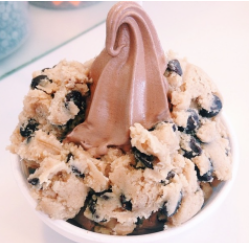 Taken off of Lauren Deutsch's Instagram
Malibu Farm
Malibu Farm is certainly not a daily spot, but it is the place where Milken's students like to eat after a day at the beach. Overlooking the beach, Malibu Farm offers a view different from any other in the city.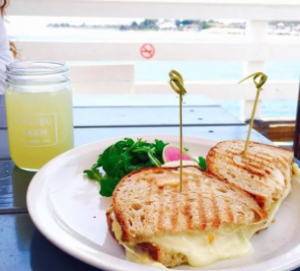 Taken off of Lexi Freund's Instagram
Crave
Open 24 hours a day and offering one of the best crepes in the city, Crave is a go to spot for Milken Students. Crave has great desserts and breakfast, which is served all day long. The only problem with Crave is that there are two locations on Ventura Blvd about ten minutes apart, which can lead to confusion about which location the students are meeting at.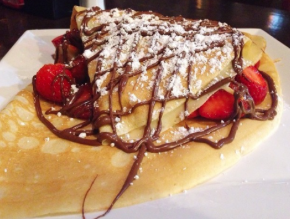 Taken off of Lila Hanish's Instagram
Blu Jam
Every Milken student knows that a Sunday brunch at Blu Jam is worth the hour wait. While all of their breakfast options are pretty good, the Crunchy French Toast is their signature dish. On the menu they describe it as "egg brioche dipped in batter, rolled in crunchy corn flakes and grilled to perfection, topped with fresh berries, served with powdered sugar and vanilla bean sauce."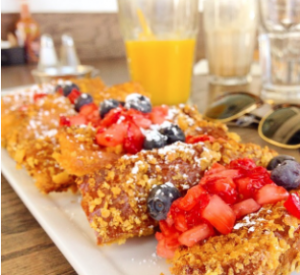 Where else do Milken students love to eat?
View Comments (2)