Favorite Milken Netflix Shows
Noah Cohen
Staff Writer 
School. Netflix. Sleep. Repeat. This is more or less the schedule of the modern average high school student. Binge watching television shows on Netflix is a cultural phenomena that can only be described as addictive. Kids watch on their phones, tablets, computers, televisions, and basically anything with an internet connection. Milken students have been seen watching their favorite shows before school, at Lishma, lunch, and even during class. But what are the some of the most popular shows that students are watching? A survey of over 50 random Milken students show that kids are interested in a wide variety of genres to satisfy their television-al needs. Keep reading to see the top five favorite Netflix shows at Milken.
5. PARKS AND RECREATION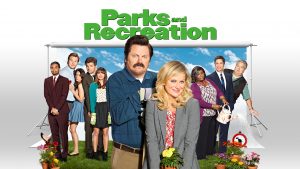 The fifth most popular Netflix show at Milken is Parks and Recreation. Created by Greg Daniels and Michael Schur, the creators of The Office, this show follows the perky and hilarious Leslie Knope, played by Amy Poehler, and the antics that follows her and her coworkers as they try to run the parks and recreation department of a fictional Indiana town. With an incredibly talented supporting cast composed of Rashida Jones, Paul Schneider, Aziz Ansari, Aubrey Plaza, Rob Lowe, Chris Pratt, Adam Scott, and the always quotable Nick Offerman, this show is bound to attract anyone with a love of sharp, witty humor.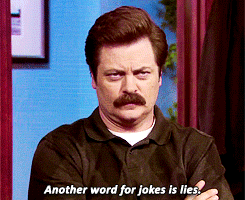 4. THE OFFICE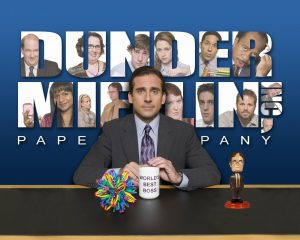 The fourth Netflix show on our list is none other than the NBC comedy hit The Office. By the same creators of Parks and Recreation, the show stars Steve Carell as Michael Scott, the idiotic regional manager of a paper company in Scranton, Pennsylvania, who desperately tries to win over the love and adoration of his diverse and zany group of employees. This show is supported by a cast that were mostly unknown before this show and have since gone on to Hollywood greatness. This includes John Krasinski, Jenna Fischer, Rainn Wilson, B.J. Novak, Ed Helms, Mindy Kaling, Craig Robinson, and Phyllis Smith.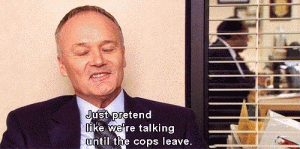 3.  BREAKING BAD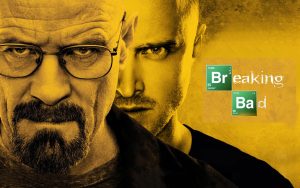 One of the most critically acclaimed television shows of all time comes in at number 3 in our list of most popular Milken Netflix shows. Breaking Bad, created by Vince Gilligan, follows the incredible transformation of Walter White, portrayed by Bryan Cranston, as he goes from being a normal high school Chemistry teacher to becoming a powerful drug kingpin. Aaron Paul, Anna Gunn, Dean Norris, RJ Mitte, Bob Odenkirk, Jonathan Banks, Betsy Brandt, and Giancarlo Esposito support this show that has become one of the most watched cable television shows in American history.
2. FRIENDS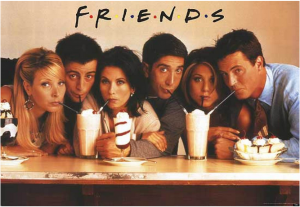 Friends is number two in our survey of favorite Netflix shows among Milken students. The sitcom was created by David Crane and Marta Kauffman. It stars Jennifer Aniston, Courteney Cox, Lisa Kudrow, Matt LeBlanc, Matthew Perry, and David Schwimmer as single friends in their mid 20's living in New York. The series chronicles their comedic struggles in their careers, relationships, and social lives. Friends is ten seasons long and has over 230 episodes.
HONORABLE MENTIONS
Before we reveal the number one spot, here are a few honorable mentions. Other top shows that were high ranking in our survey were Gilmore Girls, The League, Friday Night Lights, Arrested Development, 30 Rock, Family Guy, and One Tree Hill.
1.  ORANGE IS THE NEW BLACK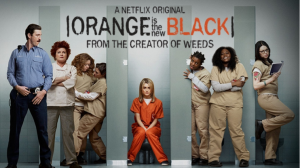 And last, but certainly not least, the number one favorite Netflix show among Milken students is the Netflix original series, Orange is the New Black. Created by nine time Emmy nominee Jenji Kohan, the story follows Piper Chapman, played by Taylor Schilling, who is incarcerated in a minimum security women's prison. It is based off the true story of Piper Kerman. The show is supported with exceptional performances by Laura Prepon, Michael J. Harney, Michelle Hurst, Kate Mulgrew, and Uzo Aduba among many others. Whether for its sidesplitting comedic scenarios or possibly it's extremely explicit sex scenes, Orange is the New Black stands as the favorite Netflix show at Milken.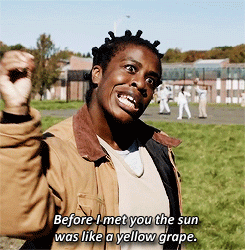 Do you agree with this survey? Any shows left off of it? What is your favorite Netflix show? Discuss in the Comments!
Leave a Comment