Believe me, This Mixtape is Fire
Britt Jacobson
Voices Editor
Had you said the name Dillon Francis to me a month ago, I would have recognized it and known some of his top songs, but he would not have been listed in my top favorite EDM artists by any means. While hits like "Get Low" with DJ Snake and "We Make it Bounce" (feat. Major Lazer & Stylo G) from Dillon's last album, Money Sucks, Friends Rule, were extremely successful and unavoidable, I did not see him as a major artist. His songs were mere fillers among Avicii, Martin Garrix, and Major Lazer. This is all changed with the release of This Mixtape is Fire.
While this album has nearly half the number of songs of its predecessor, I would argue that it is not the quantity of the songs but rather the quality, and I view 6/7 of these songs as absolute winners. The first song is "Bruk Bruk (I Need Your Lovin')", also the only song on the album that is solely Francis' work. From the first clangs of the cowbells at the start of the song, I knew it would be an instant favorite.
"What's Your Name" is the second song on the album, and also the collaboration between Francis and Calvin Harris. Again, there is an eclectic mix of electronic noises, which are unlike any other EDM songs in my library. This is perhaps with the exception of Justin Bieber's new hit with Jack Ü, "Where Are You Now" and the fresh "dolphin noise", a distortion of Bieber's vocals.
In "Bun Up the Dance", bird calls and an almost tribal first verse invoke a wild, jungle feeling. The collaboration with Skrillex features a moombahton vibe typical of Diplo. However, Francis credits "Skrillex and Calvin Harris" for helping to "bring the moombahton heat". Moombahton is described as a subgenre of house music fused with reggaeton, which is characterized by Latin rhythms.
"I mean its super dope", says Stevie Gordon '17 also known as KidKardio (you can find him on SoundCloud). "The two best tracks on there are "Bruk Bruk" and "Coming Over". Dillon Francis goes so hard."
Francis has such a crazy, wild personality thats revealed through his music. It is also shown through funny vine videos like these: (The second vine is featured in "I Can't Take It (Party Favor Remix)")
"Pull It", with Bro Safari features tribal drumming, and fairly unintelligible wording.
However I would still argue that despite not being able to sing along, you can definitely bob your head along to this great beat.
"Coming Over" (feat. James Hershey) was a surprisingly familiar find for me. I had this song on my Hype Machine account favorites several months before the album was released. It is easily my favorite song on the album, and fairly mellow in comparison to the other songs.
I have an aversion to Chromeo after seeing the duo at Outside Lands 2014. I was unimpressed with their set then, but not as unimpressed as I was with this collaboration with Francis. "Lies" is the only song from this album I cannot and will not listen to.
All is forgiven, however, with the last song, "I Can't Take It (Party Favor Remix)", which memorably begins with a monologue by DJ Hanzel, Francis' alter-ego. Hanzel is "not happy", however after listening to this song I think it would be fairly difficult not to be. This song has easily the best drop of the whole album, and it happens not once, but twice.
Overall, I recommend this album to any EDM fan out there.
Grade: A-
Dillon Francis is hosting his 4th annual "IDGAFOS" Weekend in December at the Shrine in LA. Hanukkah wish lists, meet Dillon Francis.
I would also recommend these albums for any fan of "This Mixtape is Fire":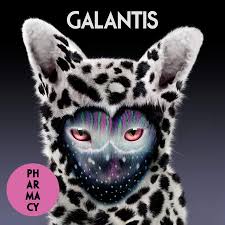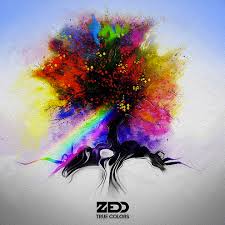 Leave a Comment