Taking The Principles Of Science To The Principal's Office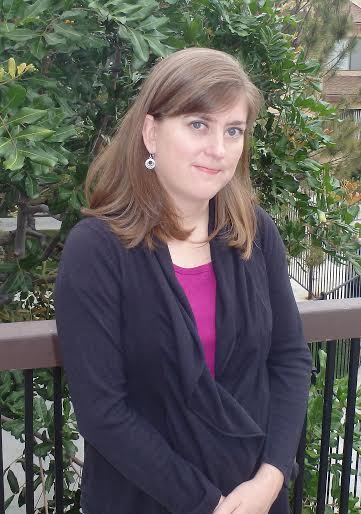 Josh Berenbaum
Staff Writer
Following the resignation of Mrs. Francine Landau, Ms. Leigh Fauber has been named Assistant Principal for Grades 9 and 10. Formerly the Science Department Chair, Fauber will continue to teach one Environmental Science section, and will be relinquishing all of her Physics duties. Fauber will be, following in the footsteps of her father, who was her high school principal.
The transition from department chair to principal will occur over the summer. When asked about what she will miss in the classroom, Fauber said,  " [I will miss] the challenge of designing curriculum that is relevant, engaging and interesting." Fauber maintains a positive and respectful classroom, and says she will try to mimic the environment she loves in her new office.
As principal, Fauber hopes to connect with many more students on campus. She maintains close relationships with a number of her students, including Daniel Solomon '17. The two meet every other day to review class material. Solomon went as far as to say he considers Fauber his "fourth mother". Their meetings consist of learning and reviewing, and "a lot of fun and a fair share of laughs", said Solomon.
Solomon also says that Ms. Fauber is approachable, a quality that is necessary to successfully manage her new job. Fauber's duties include managing and creating the schedules of nearly 300 students in Grades 9 and 10.
Fauber describes her High School self as a motivated, well prepared student. She worked to the best of her ability, and was a member of the National Honor Society. A formative high school experience came on the soccer field, where she was asked to score the final penalty kick in a crucial state playoff game. She had never successfully scored a final penalty shot in practice, but came through and sent her team to the Alabama State Finals. Her team lost in the finals, but the ability to come through for her teammates is a feeling she will never forget.
Her science department chair responsibilities will be passed on to Dr. Damon Scoville, who currently teaches sections of Biology and Chemistry. Landau's Advanced Placement United States History section will be handed off to Ms. Ingrid Guth, who teaches 10th Grade Honors History and Speech and Debate.
An avid University of Alabama football fan and a mother of two, Fauber hopes to bring her passion, teamwork, and ability to connect with students to the Dean's Hall this fall.
Leave a Comment