Milken Prom Trends 2015
Natalie Pashaie
Staff Writer
The excitement of finding someone to go with, the eagerness that comes with finding the perfect outfit… You guessed it, we are talking about prom. It's an age old tradition and one of the paramount social events of a high schooler's career.
Milken's Senior prom took place last week on Thursday, May 28. Students and their dates looked elegant and excited at pre-prom, the classic event right before prom meant for, essentially, taking photographs.
And without further ado, we present to you the trends of Milken prom 2015:
Trend #1: The Classic LBD
Little black dresses were everywhere at prom. And why not? A black dress is chic, classic, and never goes out of style.
Trend #2: Lady in Red
Red, crimson, maroon, rouge… name the shade of red, and it was at last week's prom. Take a look at some of the fiery getups below: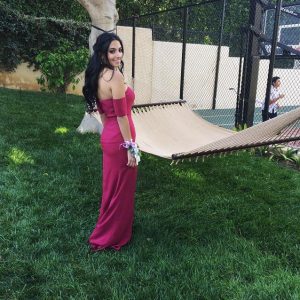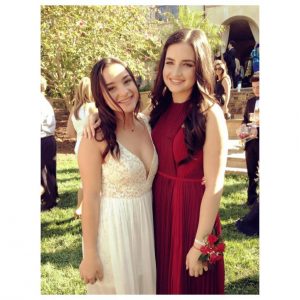 Trend #3: It Takes Two
It is always exciting to see female prom-goers stray away from tradition and sport something other than a gown. Many students donned two piece sets at prom, classy arrangements with a hint of edge.
Trend #4: Junioritis? 
Asking juniors was also a trend- juniors Lily Morris, Kayla Mehdizadeh, Mandy Shoushani, Evan Mateen, David Zarabi, Oliver Pourbaba, and Michael Moadeb all were present at Milken's Senior prom this year.
What other trends did you notice at prom?
Leave a Comment