Get To Know The 2015 Valedictorian And Salutatorians
Shayne Tamkin & Leeat Elkayam
Staff Writer & Creative Director
During a senior class meeting last week, Mr. Beau Lindsay, Assistant Principal, announced the Valedictorian and Salutatorians of the Class of 2015. Congratulations to Valedictorian Shani Erdman '15 and Salutatorians Cole Stern '15 and Ariel Bina '15.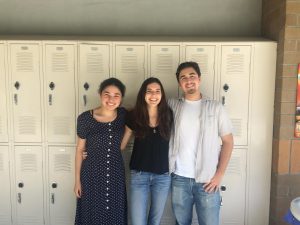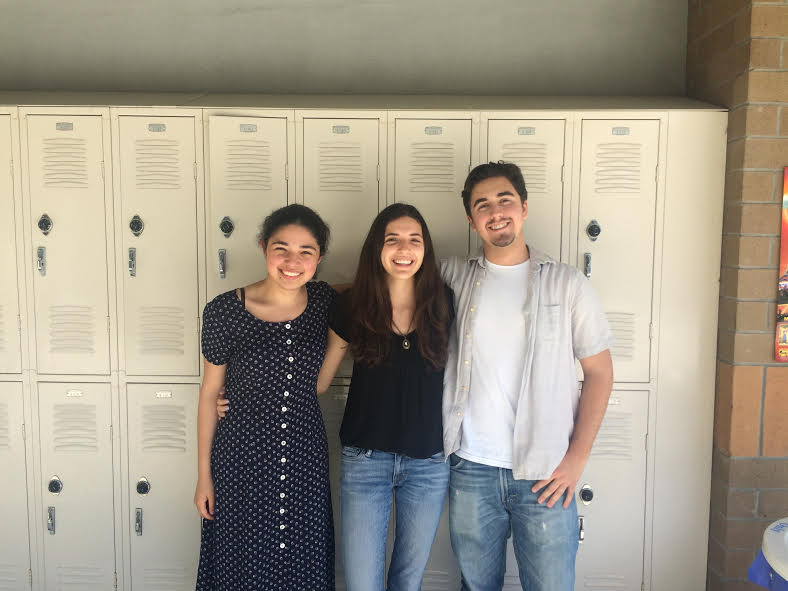 Pictured left to right: Ariel Bina, Shani Erdman, and Cole Stern
Erdman attended elementary school at Valley Beth Shalom and then continued her education at Milken's David Saperstein Middle School. During her four years at Milken Community High School, she became a member of the Student Judiciary Council (SJC), a mentor against obesity and depression at Patrick Henry Middle School, News Editor of The Roar, and Co-Chair of Yozma's Israel group. One of Shani's most vivid memories and her top "Milken Moment" was watching the Purim shpiel as a freshman.

"I think it was then that I truly understood what a special place Milken is. At that moment, I felt that there was such a unity between everyone in our community, and I mean, come on, how many schools can say that they get to shpiel all of their amazing teachers?" Erdman said.
Erdman wants Milken students to appreciate all of the opportunities the school has to offer and to realize how lucky they are to be attending such an institution.
Stern attended Steven S. Wise Elementary School. Like Erdman, he then attended Milken's David Saperstein Middle School. While at Milken, Stern started Bridge to a Brighter Future, a Skype-based mentoring program to help underprivileged children. Stern's "Milken Moment" was when his Hebrew teacher could not pronounce his name, so instead of calling him Cole, she called him Chloe. Stern wants to remind Milken students that it is possible to have fun and work hard at the same time.
Bina attended Sinai Akiba Academy through eight grade. While at Milken, she has been involved in Kol Echad, Science Research (MAST), and a barbershop quartet. Additionally, Bina has been an assistant researcher at the Zaidel Lab in the Department of Psychology at UCLA. One of her most vivid memories from her time at Milken was when she sang in front of the senior class at their final Shabbaton retreat.
"I want people to know that true success comes with hard work. Sure, luck and smarts play a role in the process, but if you're willing to put in the effort, chances are, you will succeed in whatever you set your mind to," said Bina.
Congratulations again to Shani Erdman, Cole Stern, Ariel Bina, and the Class of 2015.
Leave a Comment