Student Government Elections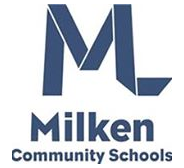 Samantha Suman
Editor-In-Chief
The results are in! Milken's Student Government elections took place during this past Friday's town meeting. Through speeches and videos, candidates expressed their plans to improve upon the Milken student culture. Both L.A. students and Tiferet participants were given the opportunity to vote. Please welcome the new Executive Board:
President — Evan Mateen '16
Vice President — Saman Hagigat '16
Treasurer — Adam Mokhtarzadeh '16
Social Chairs — Kayla Mehdizadeh '16 and Elliot Shahery '16
Mazkirim — Noa Rubin '16 and Yonah Bernat-Kunin '16
Farewell to Student Government of 2014-2015, and congratulations to Student Government of 2015-2016. With pride, the student body looks forward to what next school year will bring.
Leave a Comment