Junior and Senior Career Day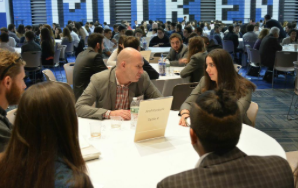 Jennifer Clemens
Staff Writer
A program called Career Day is an annual event at Milken that has been going on for many years. The goal of this program is to help the students understand more about professional jobs, and give them a chance to ask questions. However, in previous years only seniors were present at the event, but this year juniors also attended. The administration decided that it would be beneficial for juniors to begin thinking about potential careers and their own futures prior to the college process, so after this transitional year, only juniors will attend Career Day.
With a turnout of over 200 students, this year's Career Day received especially successful feedback. Students left the event energized with the valuable information they received from the adult mentors.
"Career day was such a great opportunity," Michael Moadeb '16 said. "Being able to speak to people with experience in the professions that I am intrigued by was very influential in considering which path I will be taking for my own future. I would 100% do this again."
As opposed to the 50 professionals present in past years, this year there were 80 professionals in attendance. Students were attentive, serious, and ready with questions. About eight students were seated with two or three professionals at each career table. The three rotations were 25 minutes each, and students choose which tables they wanted to visit. It was apparent that the majority of students were interested in the Business and Finance fields.
Much planning went into the event. During College Counseling and Advisory, Juniors and Seniors took a survey asking which career fields they would like to learn more about. The number of professionals in each field present catered to the survey responses. Many professionals who came to Career Day were Milken alumni who enjoyed helping students out, knowing well the position of Juniors and Seniors. The rest of the professionals were parents or relatives of Milken students.
At the start of the event, students listened to speaker, Jim Berk, explain his career path. Berk was chosen to speak because of his experience in various careers. He was the youngest principal in the LAUSD schooling system, the President and CEO of Hard Rock Cafe, a film producer, and a band teacher. Berk gave advice about achieving success in modern careers, and emphasized the importance of pursuing what you love and seizing opportunities.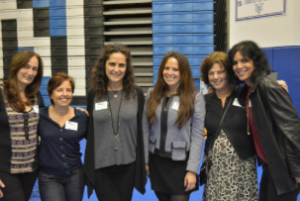 Overall, Career Day was a huge success. Milken plans to keep this annual day alive, and to improve it even more. The students left this event feeling a little more confident in what they want to do, and aware of the wide variety of options and opportunities awaiting them.
Leave a Comment