Ms. Mika Cigic: As Vibrant and Unique as the Color of Her Hair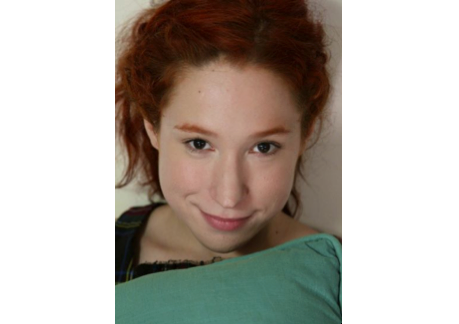 Natalie Pashaie
Staff Writer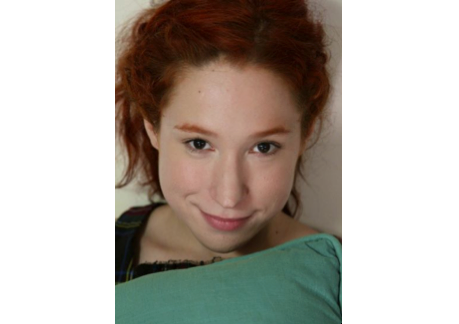 Who is that woman with the red hair who is always in the library?
Her name is Mika Cigic, and she aids in staffing, admissions, development, and business for the Tiferet program. Cigic is a temp, meaning that her schedule is flexible and allows time for her to pursue activities outside of Milken. She has wanted to be a film and television actress for as long as she can remember, and has already accomplished an impressive amount: she's done background work for a wide array of television shows, including Parks and Recreation, New Girl, and The Walking Dead.
Having worked at Milken since the April of 2012, Cigic says her first three years at this school have been amazing. Her previous work experiences in retail and coffee shops were very different from her current roles at Milken, and the beautiful scenery at this school takes her back to her home in Virginia, where she attended high school before moving to New York to study. As a self-described homebody, she decided to leave New York and head back to Virginia. It was only then that she decided to revitalize one of her oldest dreams, one that all started when she laid her eyes upon Maculay Culkin on the silver screen: to move to Los Angeles and pursue acting.
When asked to describe herself as a sixteen year old, Cigic says she was very shy, very musical, and sometimes felt like she couldn't fit in. Milken is actually much bigger than the high school she attended; there, everyone knew everyone. She is the sixth of seven brothers and sisters, which is part of why the spotlight of the camera appeals to her so much. Outside of acting and working at Milken, Cigic enjoys exercising, dancing, singing, and indulging in sci-fi books and movies. Her office is located in the library, and she says that being surrounded by books every day is inspiring.
Of course, I had to ask: Is her fiery red hair naturally that color? Actually, her strands were originally auburn with a brown tint. In a lot of ways, dying her hair brighter parallels her real life. After being a shy teenager and growing up in a quiet town, her new life in Los Angeles is constantly filled with socialization and the hustle and bustle of the film industry. She claims that auditions have helped her become more confident. Cigic says it is important to ask yourself, "Do you try to be yourself, or be yourself under certain circumstances?" Similarly, the advice she would give students is, "You can't be afraid or shy, you've got to be yourself". She emphasizes "the most important thing is to give happiness and positivity to the world." Cigic and her bright hair are doing just that; they are spreading positivity and happiness all over campus.
Leave a Comment