The Evolution of Facebook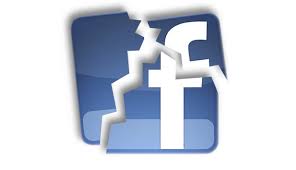 Lauren Pakravan
Staff Writer 
Part of The Roar's #CyberNation:   The Evolution of Facebook
According to most middle schoolers, Facebook has lost its "cool" rep. The majority of students who are either in middle school or are freshmen don't even use the social media site any more. From uploading albums, to taking the best profile picture, Milken students used to recognized Facebook as an extremely popular site. However, it seems as if it has lost its edge.
Over the years, as Facebook began to evolve, so did other forms of social media. Now with sites like Instagram, Twitter, and Snapchat, people have the ability to communicate constantly. Yet, it seems as though people are so busy checking the apps on their phone to remember what it is like to live in the moment.
Current middle schoolers all have smart phones, allowing them to constantly check their Instagram, Snapchat, and other communication based applications. Before, kids as young as 12 were always on Facebook. Now, according to Sparkes, it is considered by many as basically "dead and buried."
Parents used to be worried about their children joining Facebook, however most parents have been guilted to joining Facebook themselves. This is one of the factors explaining why young teens don't join Facebook. They feel as if their parents will be constantly checking up on them and not allowing them to have their privacy.
Most high school students, however, are still active on Facebook because they fear that they will miss out. It is where most of them make events for parties and organize school functions. Teens feel the need to stay on Facebook even if they do not enjoy it.
Social media is constantly creating new platforms that take over and popularizes quickly. To get a better understanding of where the future of social media lies, take note of the sites that the younger generation is using. These teens are the key to the future of internet communication.
Leave a Comment