Anti Semitism towards Israel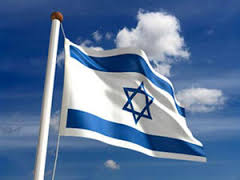 Lauren Pakravan
Staff Writer
Throughout college and the years that follow, you will come across people who won't understand Israel, as the media often portrays her as an oppressive country.  Milken undoubtedly fosters strong pro-Israel students through programs such as Israel seminar and Tiferet. It is easy for students to find ways to connect to Judaism and to Israel on campus each day.Here at school, everyone is constantly surrounded by students and faculty members who share fairly similar values and opinions in regards to Israel and Judaism, yet once students leave the Milkens bubble, they will be exposed to various attitudes towards Israel.
In the following paragraphs, Milken's Alumnus Daniella Cohan '10 and Arielle Mokhtarzadeh '14 share their encounters with both anti semitic students and those who've shown support towards Israel.
Daniella Cohan '10 USC
Now that you have left Milken and are in college, have you seen any discrimination against Israel at your own college and others?
Fortunately I did not witness any discrimination against Israel throughout my time at USC. I did, however, come across hostile Facebook conversations in which students wrote back and forth condemning Israel. One consequence of my generation's dependence on social media is some typing crude comments online that one might be too reserved to express in person. I met many at USC who feel a passionate attachment to Israel and I even met two Israelis in my accounting class who fought in the IDF before enrolling at USC, yet there are others in pro-Palestinian organizations who deny Israel's right to exist, let alone to defend itself.
Has Milken prepared you to advocate for Israel at college and other situations?
I believe Milken provided me with a great foundation to advocate for Israel. The parts of Milken that strengthened my connection to Israel most were the Tiferet Israel Fellowship program and the March of the Living trip. I feel that if someone were to rebuke Israel in front of me, I would be able to hold a thoughtful and well-grounded discussion on the topic.
How are you now involved with Israel and Jewish causes at college?
Throughout college, I was heavily involved with Chabad at USC, serving as Director of Programming for two years, and attended Shabbat dinners and holiday events at Hillel and Chabad as often as possible. Judaism is a critical part of my life and I plan to raise my children with the same Jewish values I was brought up with.
Arielle Mokhtarzadeh 14' UCLA
Now that you have left Milken and are in college, have you seen any discrimination against Israel at your own college and others?
I had walked by the display three times before mustering up the courage to introduce myself to one of the representatives by the wall. Finally, I introduced myself. Almost instantly, her eyes darted to my necklace, a golden Jewish star, and to my "UCLA-Israel" pin. Her first question was, "Are you on the Bruins for Israel board?" In that moment, I was forced to make a decision to either hide my identity as a pro-Israel student or to be honest and run the risk of this student writing me off.
Leave a Comment