Sharks on Campus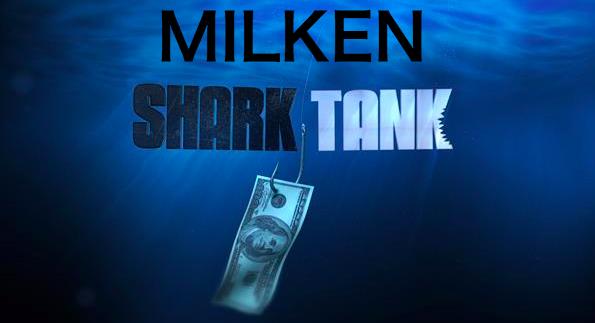 Justin Leff
Staff Writer
The sharks are getting hungry as Milken hosts its first ever "Shark Tank." Just like the hit show, students will have the opportunity to present their business ideas, inventions, or startups to real investors who can invest money for a stake in the business.
Mr. Beau Lindsay, Assistant Principal, is coordinating the event and is extremely excited to bring the Shark Tank to Milken. "Mr. Weisserman and I believe that entrepreneurship and innovation is key to the new age. Students have a lot of creativity, and the school is providing the facilitation between the investor and the entrepreneur."
Throughout the months leading up to the public event, Milken will help prepare students for the Shark Tank with workshops led by the investors and by members of our community who have experience in the entrepreneurship area. Students will learn how to give a good business pitch, the elements of a successful business plan, and other factors involved in starting and running a business.
Marc Rudajev, middle school math teacher, comes from a background of working on Wall Street. He will be playing a key role in the development of Milken's new program.
"I think that this Shark Tank opportunity at Milken is unique, unparalleled and historic," Rudajev said. "It will allow our scholars and budding entrepreneurs to get real life experience of setting up a business.  Although the ultimate reward may lead to an actual investment from a member of our Milken community, everyone involved will be a winner.  Shark Tank offers students the ability to learn from actual business owners and forge relationships that could lead to further opportunities down the road."
Any interested students must come to a meeting during Lishma on December 3rd, in room 2-205. In January and February, the workshops will take place to prepare students for the pitch. The actual Shark Tank will be a public event in March.
The Milken tank will differ from the ABC hit, as sharks will not attempt to put down the entrepreneurs. There will be no Kevin O'Leary "You're dead to me." The investors have a goal of helping the students, and therefore the students should feel comfortable talking and collaborating with the investors.
The opportunity to pitch to sharks and make powerful connection can be a once in a lifetime opportunity. Thousands of dollars are at stake…will you take a dive into the pool of sharks and possibly change your life?
View Comments (1)