Mrs. Fisch: Where Creativity meets Counseling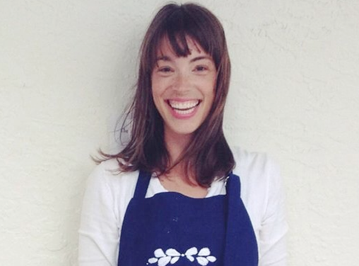 Natalie Pashaie 
Staff Writer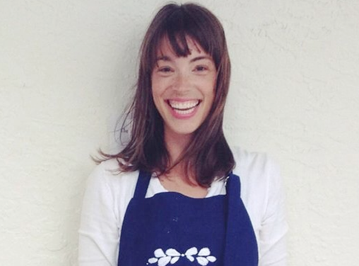 Aside from being a successful blogger, chef, mother, and writer for the Huffington Post, Mrs. Fisch is the head of counseling at Milken Community High School. 
Although she has only been working at Milken for two months, Mrs. Fisch says she is really enjoying her job so far. "I wouldn't rather be doing anything else" she says, after explaining how hesitant she had once been toward counseling. While attending a social work school at the University of Michigan, she "wanted nothing to do with counseling", as it was very intimidating. Her course took a turn while working as the director of Jewish life at a school in Miami, when she was approached by the entire administration and asked to begin work as a counselor. 
Having grown up in Georgia, Mrs. Fisch says that Los Angeles and her hometown are "like apples and oranges". She emphasizes the pressure that kids these days, especially those residing in Los Angeles, are under. There is an intense amount of "media onslaught that kids here deal with", and she is impressed with how composed and successful the students here are. "We live in an age where likes on Instagram are used to determine one's self worth."
Mrs. Fisch has come up with a term called "Social worked"- fully assessing a situation while aiming to understand where people are coming from. This allows one to better work out any situation and "approach people in a more empathetic and kind way." She says that "people are often scared to be vulnerable in front of someone who seems like a stranger" but therapy is a profound relationship, and school counseling can be a place to just "let out a little stress" or "develop coping skills, peer to peer relationships, and the ability to be more vulnerable" 
When Mrs. Fisch cannot be found in her office located in the Dean's Hall, she is most likely running after her 2 year old or updating her food blog. She loves creativity and the arts, especially watching classic 80's movies and cult classic Reality Bites. She has been featured in Cosmopolitan, explaining that "you should never change who you are", rather, you should "find your own creativity and give it life."  She encourages ignoring the critics and embracing one's self, because "finding individuality while comparing yourself to others is virtually impossible." 
Above all else, she would tell her sixteen year old self that "you're not gonna be sixteen forever". Being this age is "such a tiny spot in the story that is your life. The depression, anxiety, its all temporary- have fun, but know that you will mature and get through this." And remember-"everything is about the process, not the product". 
Leave a Comment