Throwback Thursday: Mr. Ahad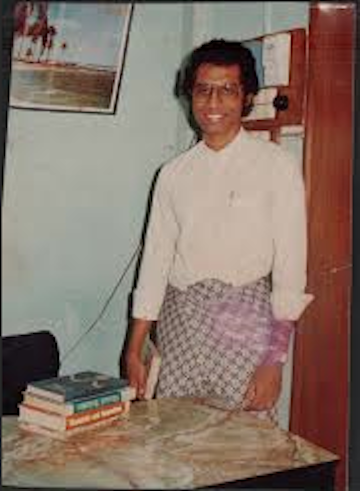 Jordana Gotlieb
Staff Writer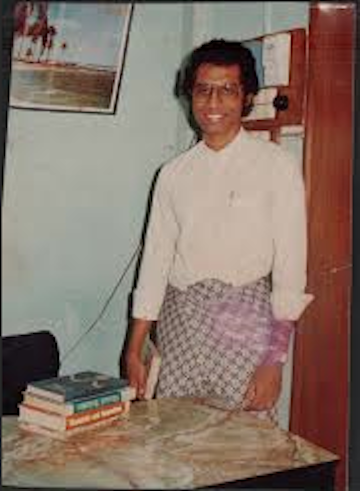 Looking back at yourself as a teen, what are the first three words that come to mind?
It's hard to say 3 words to define myself. As a teenager, I was very happy. I always took challenges. I always took things that are bad and made them better. Like in playing chess, for example: you lose some pieces but then start to focus on how to win. Once I finish a game, I can admit that I lost to people and then challenge them to another game. I then focus harder to win. That's the challenge I want. It gives me confidence. I start at the bottom and go to the top.
How would you describe your "look" at the time?
I had long afro hair and I was in the music band. We were insane. I am really good at playing the guitar, but I can't sing.
What kind of student were you?
If I got a B, I couldn't sleep. I always got B's or C's starting off my year, but at the end of the year I finished with an A. Studying isn't very important, finishing is the most important. If you started, then you're in the game. Finishing the best is the most crucial part. I study last minute; it's the most exciting part for me. A lot of students can't do it. I lose excitement if I study in the beginning.
What school clubs did you join?
I was very athletic in high school. I was in track and field, soccer, and martial arts. I have a black belt from JC Penny (just kidding). But actually, I do have a black belt in martial arts! I was in the Chess Club and Scrabble Club, too.
What did you do on your weekends?
In Burma, there was nothing to do. I wouldn't study ever. I would call someone and go out somewhere. We would sit down and talk at the cafe and play games.
What kind of music did you listen to?
I listened to country music. I don't have a specific favorite band, but it's very calming.
What was your group of friends like?
I had two groups of friends. I had my band friends and my other friends, who would talk about politics in Burma at the cafe till late into the night.
If you could give your "high school" self one piece of advice, what would it be?
Go with your friends and listen to them but don't do what they are doing if you don't think it's right. I was successful in self control. Music people did crazy things but they couldn't persuade me to follow. I'm really good at concentrating and I have strong willpower; nobody can change that in me. But go with your friends so you're not a loner. See what they are doing, open your eyes, and decide yourself what is the right thing to do.
Leave a Comment