Milken's Very Own Beach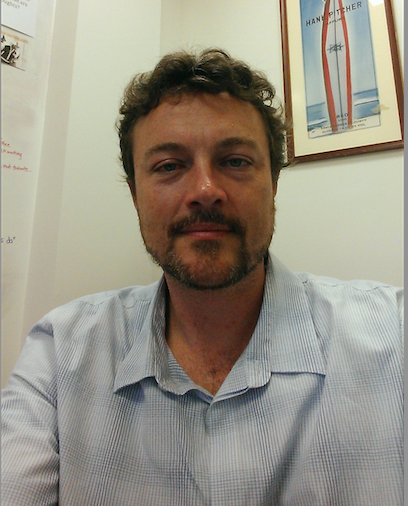 Jordan Brenner
Staff Writer
Dr. Evan Beachy, or Dr. Beach, as he likes to be called, is Milken's new Director of Curriculum, Programming and Innovation.
Originally from Hawaii, Beachy graduated from Harvard, and after some years of teaching received his doctorate in educational leadership from UCLA.
Beachy explained that this is the first year of his career that he is not teaching. In previous years, he has taught a wide range of classes, including graduate school, 1st grade, 4th-8th grade, and high school. He was also the director of a middle school for 6 years.
Beachy is a man of many interests and hobbies, including surfing, reading, cars, sports, and intellectual discussion. "I am a student of many things," he said, "but mostly, I love spending time with my daughter."
Over the summer, Beachy enjoyed a stay-cation in Los Angeles, where he spent time at the beach with his daughter, surfed some waves, and prepared for his job at Milken.
When asked about his goals for this year, Beachy said, "My job is to help teachers more clearly define what our school is all about education-wise." He also explained that he needs to understand the culture of the school in order to be involved with curriculum.
Dr. Beach looks forward to his job and hopes to make a connection or have a conversation with everyone that he meets this year.
Leave a Comment