The Teacher Who Pranced in from France
Shani Erdman
News Editor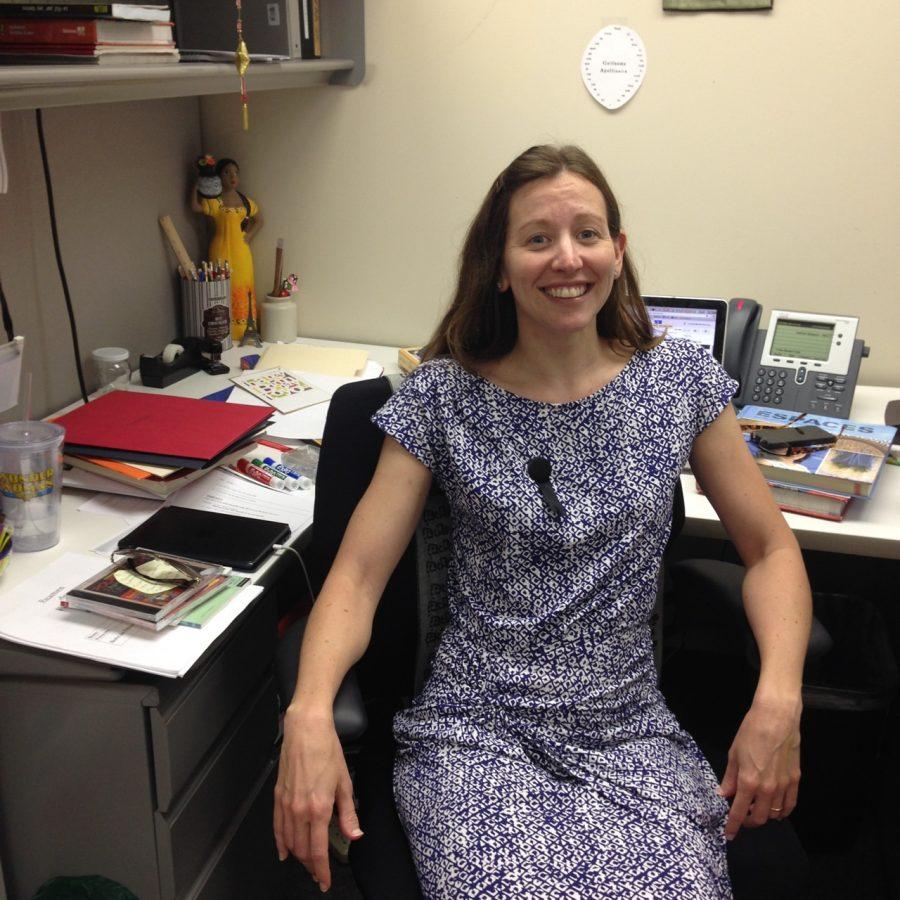 When I first asked Ms. Kathryn Sampson, French teacher and Chair of the World Language Department, where she is from, she laughed, "Oh, my, such a loaded question."
Born in New England, Sampson lived in Connecticut until she was 17. One of the youngest in her grade, Sampson did not feel ready for college just yet and decided to spend a gap year in France.
"I had this dream. I wanted to be in the Peace Corps and to teach in Africa and I thought that learning French be helpful," Sampson said.
Thanks to her French, she was able to do some work similar to being in the Peace Corps. She spent time in Cambodia and Haiti, where she worked with  non-governmental organizations in education and sustainability. 
Little did she know that 13 years later, she would find herself still living in France as certified teacher.
"At first, I was learning French to be able to travel. To make money, I started tutoring. I loved it, and that is how I went into teaching," Sampson said.
In 2008, Sampson moved back to America, where she was offered a job at a boarding school that happened to be down the street from her parents' house. Since then, Sampson has taught in schools all the way from the East Coast, to San Diego, to Harvard Westlake, and now to Mulholland and the 405.
When not teaching, Sampson enjoys spending time with her husband and two young children, playing the piano and guitar, reading, hiking, and cycling.
Leave a Comment