Ms. Hadad's Journey Across the Bridge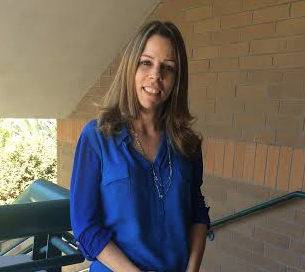 Samantha Behar
Staff Writer
An elementary school teacher, remembered for giving her students Kinder Eggs and Mekupelet, has started a new journey at Milken. Ms. Orit Hadad is a new Hebrew teacher at the middle school and high school. Prior to working at Milken, she spent sixteen years working at Wise School. She decided to make the switch because she had been a high school teacher in Israel and missed teaching older kids. Many Milken students are Wise School graduates, and Hadad loves seeing how her previous students have changed and matured.Two of her current students were also in her class when she was an elementary school teacher, and now she is able to see all the progress they have made over the years.
Hadad initially decided to become a teacher because of her own 6th grade teacher. Hadad says she was "fair," "able to guide her students," and "taught with her soul." Ever since then, Hadad has aspired to be as good of a teacher as she was.
When Hadad is not teaching, she loves to travel. Her favorite destination so far is Italy. She also has a passion for cooking. While she enjoys these things, she is most passionate about teaching and being surrounded by her students.
Although Hadad only just started teaching at Milken, she loves the students here.  "I get to see my students so happy and enjoying their classes," Hadad said. "They appreciate all the help they get from their teachers."
Hadad is very excited to help her students develop a love for Hebrew, gain a connection to Israel, and reach higher Hebrew levels.
View Comments (1)