A Summer Playlist Made by Your Grandma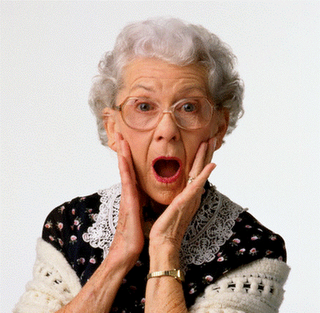 Natallie Mashian and Ivy Schneider
Life Editor and Spotlight Editor
Ladies and gentlemen, the moment you've all been waiting for has finally arrived. It's summer time, so get ready for some easy livin' and dandy experiences, friends. Are you ready to roll out those towels? Spray on that sunscreen? Listen to those sweet summer tunes? No? Well, hotdog! We at the Roar are here to help you!
Sit back, relax, and play those crazy beats.
"Summer Breeze" by Seals & Crofts
Care to travel back in time to my day? Listen to "Summer Breeze" and I am sure you will feel fine. As a matter of fact, so fine, you'll skip your Bingo game and not even give a hoot.
"Wouldn't It Be Nice" by The Beach Boys
It would be nice to listen to this song all summer long. Play this while taking a swim or even hanging out with pals at night. Whenever you hear it, we are sure you will feel swell.
"Summertime" by DJ Jazzy Jeff & The Fresh Prince
Who's Will Smith? Whatever, still summer.
"Summer" by Calvin Harris
My grandchildren won't stop playing this foot tapper. If you have not heard this already on the radio, then we have one question: what have you been doing? Well, its time to party to this poppin' beat.
"Summer Nights" by John Travolta and Olivia Newton
Tell me more, tell me more… about this amazing song! Who doesn't love a good 'Grease' tune? Listen to this with your buddies and gal pals  and there is no doubt you wont have heaps of fun.
"Summer Love" by Justin Timberlake
That Justin Timberlake is one cute piece of pie, if I had to say so myself.
"School's Out for Summer" by Alice Cooper
Hubba hubba, I feel alive when I listen to this song! Blast this on your record players and you'll feel as rejuvenated as you do when you leave your water aerobics class.
Leave a Comment