Music Review: "Sheezus" by Lily Allen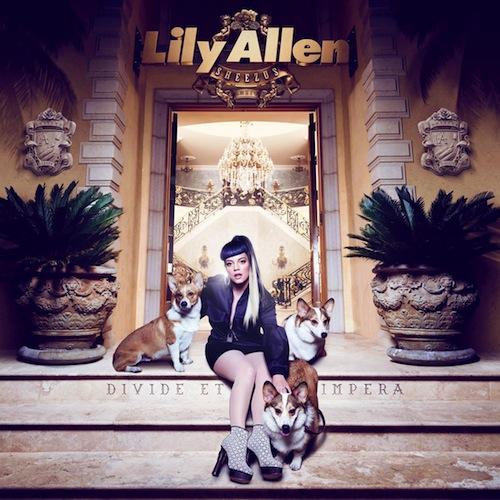 Sam Rosenberg
Staff Writer
In 2006, Lily Allen became one of pop music's most intriguing newcomers. Unlike most female pop artists at the time, Allen became universally known for her explicit lyricism, use of female self-empowerment, and cheeky demeanor in her music. The effect of the 29-year-old British singer's marveling debut album Alright, Still ignited an upsurge of female music artists, who began to utilize more musical influences and address more topics regarding women in modern society. However, after five years on musical hiatus, Allen has come back into the music world a little too late. Nowadays, pop music is practically dominated by female artists, such as Lorde, Beyoncé, Katy Perry, and Lady Gaga. So it wouldn't make much sense that Allen named her comeback album Sheezus, considering the fact that she isn't a frontrunner in female pop anymore.
It is strange to see such ego from a musician who last released an album in 2009. However, Allen's previous efforts, such as her mega hit "F**k You" and her charming debut single "Smile," prove that she's made a huge mark on modern pop music.
Opening Allen's record is the trippy title track. Infused with a hip-hop beat and electronic synths, the title track's production is promising and mesmerizing. The lyrics express several of Allen's aspirations, fears, and hopes about her success as an artist. But, the song does drift into confusing territory when she name-checks several current female pop stars (Rihanna, Beyoncé, Lorde, Gaga). It's hard to tell whether she's dissing them or praising them, but either way, the last line of the chorus ("Give me that crown b**ch/I wanna be Sheezus) makes the song's intention look clumsy and ambiguous.
Unfortunately, the rest of Sheezus continues to be a mixed bag. While the electro-pop sound and brazen lyrics work with some tracks, such as the gleefully irreverent "Hard Out Here," there are a few disappointments. The bubbly "Air Balloon" has an undoubtedly infectious rhythm, but the lyrics are lazily written. The poppy but overtly sexual "L8 CMMR" is also a mediocre effort, even for a witty songwriter like Allen. "Insincerely Yours" reverts back to Allen's reggae-influenced roots, but it's an easily forgettable track. Additionally, "Life for Me" is probably the worst track off Sheezus, with its formulaic lyrics and drab beat.
One of Sheezus' promotional singles, "Our Time," may be one of Allen's weakest in her career. A starry-eyed jam about living in the moment, "Our Time" sounds like it has potential, but it's surprisingly simplistic and clichéd. It contains bland pop culture references and a hackneyed chorus, which is rare for Allen. Although its sparkly beat is appealing, "Our Time'"s overly sentimental vibe and themes about being young are slightly unsettling. Even Allen called it one of her "rubbish" tracks off of Sheezus, which says a lot. This could either be Allen attempting to satirize popular teenage anthems or a weak attempt at making the next "YOLO" song. Either way, "Our Time" feels like the latter.
Despite Allen's best efforts, Sheezus sounds uninspired and lackluster, although the music videos for some of the album's singles are way more entertaining and creative. The only real bright spot in Sheezus is the album's first single "Hard Out Here." An equally funny and socially relevant song, Allen brings back the biting satire, irreverent lyrics, and feminist undertones that made her a star. If only for a moment Allen continued to make the kind of music presented in "Hard Out Here," Sheezus would've been a great record. But sadly, it isn't and Allen could do better. Allen may still be one of music's most prominent female pop singers, but you can tell that she's out of the game for now.
Grade: C+
Leave a Comment