March Madness 2014 Preview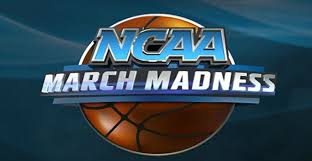 Micah Chasen
Staff Writer
It seems like just yesterday that Louisville had won the school's third national championship in collegiate basketball after the 2013 March Madness tournament. As the 2014 tournament begins, there are some interesting storylines to take into consideration.
First, the small schools playing with the traditional powerhouse schools. Schools like Florida, Kansas, Duke, and Michigan State are all tournament regulars. These big schools get highly talented recruits and are consistently among the teams competing to win it all. This year, smaller and less known schools like Virginia, Creighton, and Wichita State are making a splash.
Many small schools come into the tournament with great momentum. Virginia won the ACC regular season title outright for the first time since 1976. They then went on to solidify their status as a number one seed by winning the ACC tournament and beating Duke in the championship. Creighton is led by senior captain, Wooden Award (NCAA Player of the Year) favorite Doug McDermott. McDermott, who is fifth all time in college scoring, has lead the Bluejays to their highest ever seeding in the tournament. Last but not least there is Wichita State. Last year they shocked the world by making the final four. This year they have a perfect record and could be the first team since the 1976 Indiana Hoosiers to finish the year to fnish with both a perfect record and a National Championship win. These teams, though not well known, have a very legitimate chance to win it all and it will be interesting to see how they will contend against the supposed "Goliaths" of college basketball.
Every year there are certain teams that are unknown or underrated that end up spoiling our brackets with a win over a highly seeded team. This year there are a plethora of teams that can really upset the supposed dominant teams. Teams like SF Austin, Western Michigan, Dayton, Dakota State, Providence, Delaware, and even Harvard are all looking to destroy brackets by upsetting high ranked seeds. But that is how the tournament got the nickname "March Madness". Anyone can win in March Madness, and that is what makes the tournament enticing and thrilling.
Third we have the possible stars that could emerge during the tournament. Stars like Carmelo Anthony and Kemba Walker found their stage during the tournament and used the spotlight to show the world what they could do. Both led their team to the championship game and were then picked in the first round the following year.
Just as Kemba Walker and Carmelo Anthony dramatically increased their draft stock, many players this year have similar potential. This year, there are too many possible stars to count. In the freshman class, Andrew Wiggins of Kansas, Jabari Parker of Duke, Tyler Ennis of Syracuse, and Julius Randle of Kentucky all look to both succeed in the tournament and elevate their draft status as both lottery picks or even possibly the number one overall pick. There are also upperclassmen like Scottie Wilbekin of Florida, DeAndre Kane of Iowa State, Russ Smith of Louisville, Sean Kilpatrick of Cincinnati, and Doug McDermott of Creighton look to lead their team to a championship in, for some, their last season in college basketball. Each looks to make significant runs in the tournament in their last chances in their college basketball career.
The last major storyline is the overall parity in college basketball. In the past two tournaments it was fairly clear who the champion would be. In 2012, Kentucky was overloaded with talented freshman, and in 2013 it was Louisville's experience, coaching, and teamwork that led them to the championship. While crazy things did happen in those tournaments, it was understood that they were the favorites in their respective years. This year, no one has a clue what is going to happen. In fact, a slight majority of analysts predict Louisville, a four seed, to win it all. No four seed has won the tournament since 1997. What does this mean? It means that anything could happen this year and that is what makes March total madness.
Leave a Comment