"Keeping Up with the Mokhtarzadehs" to Air on Oxygen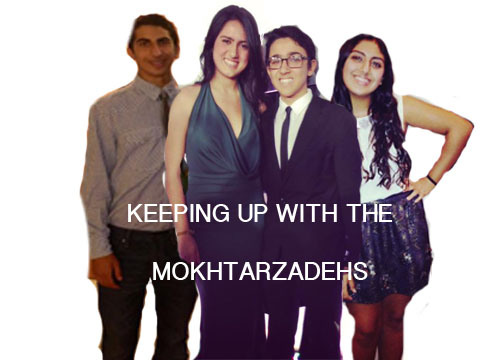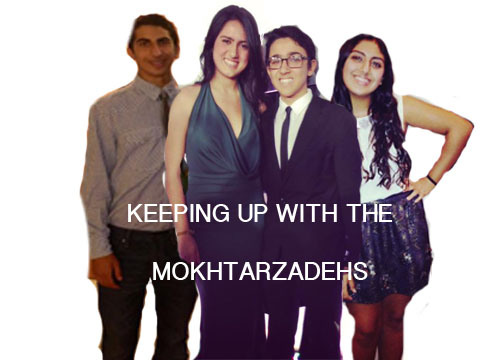 By Gabi Kamran
Media Correspondent
Watch out, Kim, there's new reality TV royalty in town.
Oxygen announced on Friday that it has picked up the rights to a new reality series called "Keeping Up with the Mokhtarzadehs" that will follow the lives of all the Milken students with the famed last name.
The show, which is slated to premier in September 2014, is Oxygen's answer to E!'s "Keeping Up with the Kardashians" and Bravo's "Shahs of Sunset."
The cast will include Arielle Mokhtarzadeh '14, Nathan Mokhtarzadeh '15, Adam Mokhtarzadeh '16 and Lauren Mokhtarzadeh '17. The cameras will follow the high school students from class to sports practice to Shabbat dinner and beyond.
"I'm so excited about the show," Arielle said. "Not only will people get to see what awesome families we have, but I'll get the opportunity to advocate for Israel on one of the most watched TV networks in the country."
Because the show will follow the cast both at school and at home, all Milken students will be required to sign a waiver at the beginning of the 2014-15 school year that authorizes Oxygen to feature them on TV. Those who refuse to sign the form will be asked to leave the school.
"I am ecstatic about the opportunity that this series presents to Milken," Head of School Gary Weisserman said. "Our school will receive even more attention than it did when Jake posted his Kate Upton video."
Filming schedules for the show will be posted on MyMilken within the next few weeks.
View Comments (1)