The Laugh Heard Around the World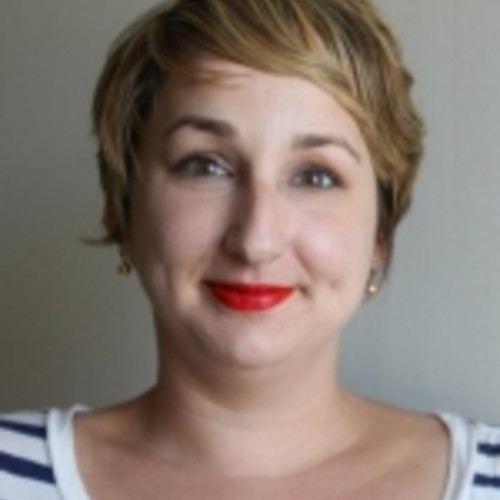 Joel Seligman
Rabbinic Consultant and Religion Section Editor
In a recent display of open-hearted compassion coupled with auditory stimulation, Jessie Mallor, critically acclaimed hipster and Jewish Studies teacher, has begun to re-embrace the creed of Milken by starting her own non-profit donation service to raise money for a fund called Charity: Water.
After working for months with Milken's IT Department, Mallor has released a new ringtone to the open market, the proceeds from which will be donated to provide clean water to less fortunate communities.
While the ringtone is in the final phases of production, Mallor is currently in negotiations with many major companies to use the ringtone as the alert noise for notifications in return for support for Charity: Water. Facebook and Twitter have already agreed to make the laugh their primary sound for notifications. From now on, any time a user logs into Facebook or Twitter, gets a like, comment, retweet, favorite or any other cause of notification, the social media websites will blare out the inspirational laughter of Mallor.
The ringtone features Mallor's iconic laugh playing on repeat and getting progressively louder until the call is answered. The Mallor laugh ringtone will be available for iPhone, Android, and the five remaining Blackberrys and non-smart phones at Milken.
Eytan Wallace '14, one of those without a smart phone, was overjoyed at his ability to purchase the ringtone. Wallace said to ROAR reporters, "After always being discriminated against for not having a smart phone, its nice to be included in this new ringtone fad. It will make a great alarm for waking up to, and it will always bring a smile to my face when my phone rings and I hear that delightful laugh."
The ringtone, in Beta production since early this year, is set to be opened up to the public by the end of the school year, to the great delight of those who work in the same office space as Mallor. Rabbi Neal Scheindlin, fellow 4-111 teacher workroom patron, is overjoyed to hear that the ringtone is being released.
Many other members of faculty are also excited about the ringtone, including Assistant Principal and iPhone confiscator extraordinaire, Ms. Landau. Landau mentioned happily, "Now, when I confiscate phones during class and town meetings, at least I will enjoy the sound of Ms. Mallor's laughter."
This groundbreaking, money-raising fund, and the support Mallor is receiving from the Milken community and American businesses, has marked a triumphant return for Mallor to the tikkun olam industry at Milken. In a statement to the ROAR, Mallor admitted that she "has really missed the general experience of helping people at Milken. My hope is that this ringtone, my laugh, will motivate people to do good. This ringtone will drive away everyone in a room to go and make the world a better place."
Mallor, out of the non-profit management position since last year's non-profit management scandal involving missing Jewish Leadership Board challot, Friday afternoon Hershey Kisses, and possibly embezzled Jewish identities, has begun the new project in conjunction with YOZMA.
When the Milken ROAR reached out to Wendy Ordower, Director of Service Learning for Grades 7-12, for comment on the new partnership with Mallor, Ordower did not give a direct response. Ordower instead released an official statement, written in the empty reflection section of a student's community service form, to all the major news agencies around the Milken campus.
According to the statement released by Ordower, she is "proud to announce the formation of a partnership between Mallor and YOZMA. The issues of involving last year's JLB scandal are in the past. All that matters now are the enthusiastic efforts to raise money for a great cause like Charity: Water that really show a dedication to tikkun olam."
CLOSING NOTE:
While this is a Purim article, and is meant to be satirical in nature, Ms. Mallor is actually setting up a system to raise money for Charity: Water involving an actual ringtone of her laugh. All Milken students should be mindful of an upcoming fundraising campaign run by Ms. Mallor for Charity: Water.
View Comments (3)