Netflix O'Clock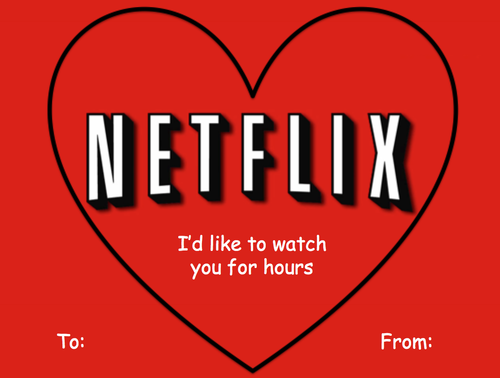 Natallie Mashian
Life Editor 
2000 was the year Blockbuster turned down a chance to purchase an undeveloped company that only had about half a million subscribers.
 Fast-forward 13 years and Blockbuster becomes bankrupt and goes out of business. And this once underdeveloped company now garners over 40 million subscribers. The company is, of course, Netflix.
 Netflix co-founders Marc Randolph and Reed Hastings created a website that allows people to access thousands of movies and TV shows in seconds. Little did they know, people would be spending hours on end consuming their lives on the site.
 Now this may be a problem to some, but it's a great way to de-stress, and what student doesn't want that?
 So, to ease the ever-so-stressful decision of what to watch next on Netflix, I've compiled a list of my Top 10 Must-See Movies.
Blackfish
Blackfish informed viewers on the dangers killer whales pose to trainers in sea parks. The film tells three shocking stories about Tilikum, the original orca at SeaWorld, who kills 3 trainers. It's an important wake up call to the horrifying stories that go on in sea parks.
The Artist
This Oscar-winning film tells the charming story of a silent movie star who meets an aspiring young actress during the '20s, a time when talking pictures began to replace silent movies as the predominant form of entertainment. This silent, black and white film immediately transported me to the '20s
Memento
In this psychological thriller, Guy Pearce plays an ex-investigator. Unable to form new memories, he is forced to cover his body in tattoos to aid him in his search for his wife's murderer. If you're looking for a movie to mess with your brain a la Inception, Memento is the movie for you.
Clueless
Cher, a typical high school girl who comes from the humble background of Beverly Hills, takes on the challenging task of giving a new student at school a makeover. Does she fail? As if! Join Cher and her posse as they roll with their homies down Rodeo in this '90s classic.
The Intouchables
This French comedy-drama is based on the story of an aristocrat quadriplegic who hires a young man from the projects to be his caretaker. The unlikely friendship makes for an inspiring story that left me feeling uplifted.
 American Psycho
Christian Bale plays a successful executive in Manhattan who has a psychopathic, serial killer alter ego. Bale breaks the boundaries of his younger roles to a dark and edgier character.
Ferris Bueller's Day Off
Matthew Broderick plays a charming high school student who ditches school with two friends while his principal tries to catch him in the act. This 80's classic is a quintessential teen comedy that will keep audiences laughing for decades.
Life Is Beautiful
This Academy Award-winning Italian film tells the story of a Jewish man who's humor allows him both find romance and help his son keep his innocence during his time in a Nazi death camp. The major shift from a comedy to a more sentimental film tugs at the heartstrings of its viewers.
Lost in Translation
Director Sofia Coppola's story of an actor, Bill Murray, and college graduate, Scarlett Johansson explores the emptiness of the two characters while they bond in Tokyo. Fans of Coppola's previous  work you will love this film.
Pulp Fiction
In Tarantino's most iconic film, four stories of two gangsters, a boxer, and bandits intertwine into a gory film.  If you haven't seen this movie, you should stop reading this article and go watch it now. It's not for the faint hearted, but if you're into dark comedies and action thrillers please see this movie.
Leave a Comment