Señor Requejo is Dating Rep. Alexandria Ocasio-Cortez
A Modern Political Love Story
"Rumors have been going around, and I think it's finally time to come clean," said Señor Rejequo. With the evidence piling up, the allegations had been on the mind of students for weeks. Eventually, the silence was broken and the truth was revealed.
When Señor Requejo informed his class that he had been recently engaged, students were shocked when they uncovered the secret identity of his new fiancé: U.S Representative Alexandrio Ocasio-Cortez. Even more shocking was the means by which he made contact with her, and the great extremes he went through in order to win her over. Using thorough investigative research, it has been confirmed that Señor Requejo inadvertently participated in the storming of the Capitol building on January 6 in an attempt to protect the love of his life, AOC. Not only was he successful in finding her, but his bravery has led to a whirlwind romance between the pair.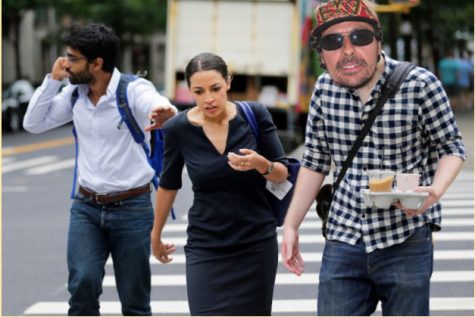 "I never saw this coming, but I guess it makes sense considering how much he talked about her," said Benjamin Goldstein '23. Students had been accustomed to Requejo's frequent remarks about AOC's beauty and intelligence. While he had briefly mentioned he would be out of class for the first week of January, no one questioned his whereabouts or intentions. 
Until recently, it had been widely assumed that AOC was still with her boyfriend, Riley Roberts. But, even before the news outlets reported the end of their relationship Requejo began alluding to the budding romance: "El amor de mi vida está soltera, y pronto estaremos juntos," Requejo said in class only a few days before his mysterious trip.
In a tell-all interview, Requejo finally revealed the details of his plan and its success. While he had already planned to be in Washington D.C to find AOC, the sudden riot shifted his intended methodology. "When I heard about the storming of the Capitol, I was immediately scared for mi amor, Alexandrio Ocasio-Cortez," he shared, on the brink of tears. "I knew I needed to go to her, and when I saved her from those rioters she would realize that this Riley Roberts is no good for her, and I am who she should be with."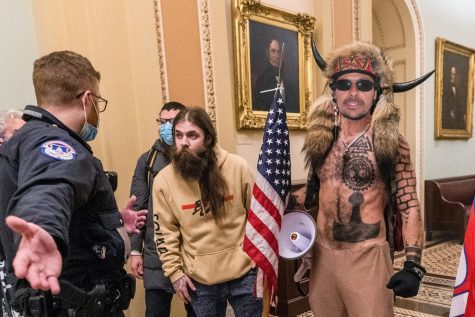 With his plan in mind, Requejo inadvertently joined the rioters. He emphasized that he was not paying any attention to those storming the Capitol, and was only focused on finding AOC. After climbing over walls to get into the Capitol building, he realized that she was in the Cannon House Office Building. After a brief bike ride, he eventually found her sitting in her office. 
From there, it was love at first sight according to Requejo. "Yo estoy enamorado," he said. It was soon after that AOC made her split with Roberts public. 
Suspicions among students began to arise about a month later, when tabloids began posting images of Requejo and AOC together, hinting at a romantic relationship with the elected representative and this mystery Spanish biker/teacher. "It's crazy," said Josh West '21. "I feel like my Spanish teacher is living a double life. He mentioned his engagement last class and I can't believe that his relationship with AOC has progressed so fast. It must be true love."
The Roar reached out to AOC for a comment on the status of the relationship. She responded with the following statement: "I like to keep my personal life pretty private. But, yes, the rumors are true and I've never been happier. That's all I can really say for now."
About the Writers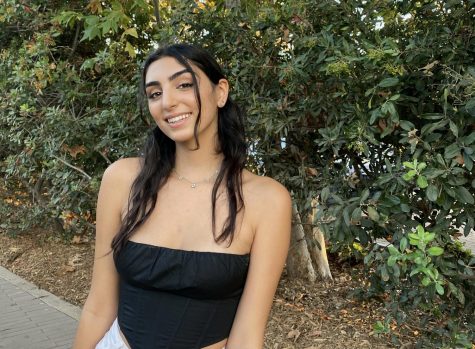 Natalie Tabibian, Co-Editor-In-Chief
Natalie Tabibian is excited to spend her senior year as Co-Editor-In-Chief! After joining The Roar in her sophomore year, she has written a variety of...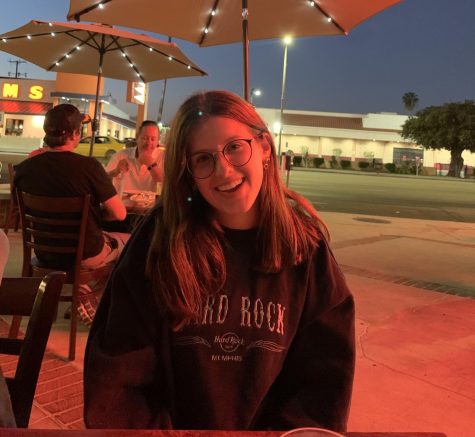 Sofia Goldenstein, Staff Writer
Sofia Goldenstein is a sophomore at Milken and it is her first year as a staff writer on The Roar. Her favorite things to write about include News, Food,...