The New CEO of La Croix, Rabbi David Saiger…Mazal Tov!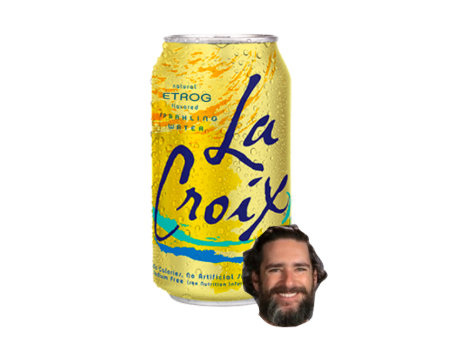 Michaela Baxter
Staff Writer
You may know Rabbi David as many things: a wise teacher, a Jewish learning enthusiast, a semi-trained therapist; but above all, this prodigal rabbi is widely known as the self-proclaimed La Croix King of Milken. And, recently, he has been recognized on a national scale for his dedication to the product.
Milken's very own has been chosen to lead the company as their next CEO. He will be in charge of brainstorming new flavors, marketing, and business deals. The Roar sat down with the rabbi to get his take on this new opportunity. He spoke confidently of his abilities, saying, "You could say I'm ecstatic, but really this was just a matter of time. I am going to do wonders for the "La Croixmpany" as the only thing I love as much as this product is Judaism. Will it be a struggle to continue as a full-time rabbinic teacher whilst single handedly keeping a company afloat? Maybe. Good thing I have Hashem on my side!"
We're not sure what the future holds for this multi-talented rabbi, but we hope he is gracious enough to let La Croix sponsor a future 2.Oneg at the very least.