Equestrian is Mandatory!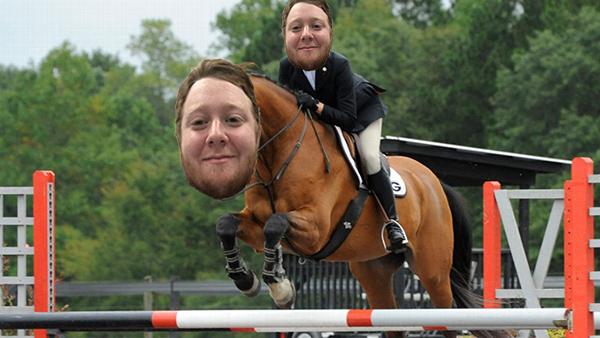 Jordan Pardo
Staff Writer
The Milken administration has released news of a new graduation requirement for the 2018-2019 school year. As of next fall, it will be required for all students to join the Equestrian team. Head of School Mr. Gary Weisserman believes that horseback riding is the future. Mr. Weisserman added, "All students must buy their own horse. Mrs. Wendy Ordower will create a list of local farms and ranches  for students to  buy their horses from. It's nice to finallysee students get out of the Guerin and spend time on the yard. I expect our equestrian riders to bring home many championships." When asked what he will be doing with the prize money Weisserman said, "Ducks, Ducks, Ducks. I really need to add to my duck collection. This was definitely the easiest way to do it."
While we always enjoy hearing from Mr. Weisserman, this program has received a lot of criticism, especially from students who have no idea what Equestrian is. Ariel Florentin '18 says, "I think I'm gonna pull my senoritis and do this next year after graduation." Jordan Kalman '18 says, "This is the second worst decision the school has ever made. Obviously the first was the pizza change." Some are concerned about the issues of making it a graduation requirement to join Equestrian. Jaden Pressman '19 says, "I'm shocked. I thought I only had to play one sport, but now this?" Spencer Shalit '21 says, "I hope Gary knows that this is going to take away from my fortnite time." There are other concerns as well. Famous equestrian rider, Peter Thomsen, has warned us about the capability the horses have of rebelling against humanity. Should we be doing this at Milken? Could this lead to horses being our masters? In the future, will our tuition include horses?
Whatever you think about Milken's new mandate, students need to know words like "canter" and "boxwalking" if they want to graduate from Milken Community High School.