The Roar's Choices for 60th Annual Grammy Awards
Ben Chasen and Jordan Pardo
Sports Editor and Staff Writer
2018 has officially arrived, and as we brace for more creative content in the new year, Americans are looking back on their favorite pieces of pop culture from 2017. As normal citizens debate what they think the top movies, TV shows, albums and songs of 2017 were, professionals in the film, television, and music industries are casting their ballots to recognize the top actors, writers, and artists of the past year with formal awards. One of the top award shows each year is music's biggest night, the Grammy Awards, where the top artists of the past year are recognized for their musical accomplishments as voted on by their peers in the Recording Academy. While previously being held at the Staples Center in Downtown Los Angeles, the award show will be moving to Madison Square Garden in New York City on January 28, 2018. The event will start at 4:30 PST and will be televised on CBS. Many of this year's most nominated artists are favorites of many Milken students, such as Kendrick Lamar, Jay-Z, Ed Sheeran, and Bruno Mars. Below are the nominees for each of the four General Category awards and who we at The Roar think should win.
Best New Artist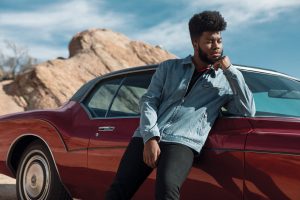 Alessia Cara
Khalid
Lil Uzi Vert
Julia Michaels
SZA
Ben's Pick: Khalid
Many years, the winner of the award of Best New Artist seems to be an obvious choice. However, it is harder to pick a winner out of this year's nominees. From Lil Uzi Vert's energetic trap anthems to SZA's mellow R&B hits, an argument could be made for each person on the list of nominees. However, Khalid is the most worthy of the award because of the number of quality tracks that he either wrote or was featured on. From his tone of recklessness on "Young Dumb & Broke" to his story of new romance on "Location," Khalid has succeeded in writing songs to fit any mood. At only 19 years old, this prodigy is sure to continue to impress.
Pardo's Pick: Khalid
Ben, I love your pick here. He has put out bangers like "Location," "8Teen," and "Young Dumb & Broke." I agree this was a tough one to choose, but I do believe that Khalid will win this coveted award. I am so excited to see what Khalid does after this. We get the joy of growing up with him and watching him progress as an artist. While I do love Khalid, we shouldn't sleep on these other amazing artists. I'm sure that all of them will put out more great music.
Song of the Year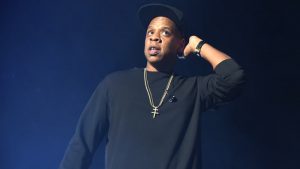 "Despacito" – Luis Fonsi and Daddy Yankee feat. Justin Bieber
"4:44" – Jay-Z
"Issues" – Julia Michaels
"1-800-273-8255" – Logic feat. Alessia Cara and Khalid
"That's What I Like" – Bruno Mars
Ben's Pick: "4:44" – Jay-Z
On his 13th studio album, Jay-Z succeeded in writing the most emotional and honest song of his that we've heard. "4:44", a song whose name originates from the fact that Jay-Z wrote its lyrics while sleepless at 4:44 in the morning, is Jay-Z's open apology letter to his wife, Beyonce, for his well-documented infidelity. In the song, Jay-Z tells the world of his guilt for his affair, specifically referencing how ashamed he feels that his children may learn about his actions as they grow up, saying "And if my children knew / I don't even know what I would do / If they ain't look at me the same / I would prob'ly die with all the shame." The raw feeling of resentment in these words is just the tip of the iceberg in a song that is the lyrical masterpiece of the year.
Pardo's Pick: "Despacito" – Luis Fonsi and Daddy Yankee feat. Justin Bieber
Take a catchy Latin pop song full of catchy lyrics and smoothly seductive voices, add a verse by Justin Bieber in a remixed version, and what do you get? The song of the summer and the most streamed song in history. "Despacito," by Luis Fonsi and Daddy Yankee, has been streamed nearly 4.6 billion times. The remixed version featuring Bieber was No. 1 in the United States for nearly three months. And the song has topped the charts in a whopping 45 countries around the world. "Despacito" was truly an amazing song and deserves recognition with the Song of the Year.
Record of the Year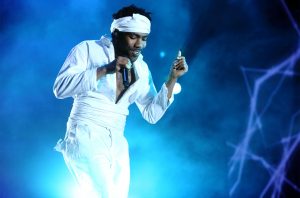 "Redbone" – Childish Gambino
"Despacito" – Luis Fonsi and Daddy Yankee feat. Justin Bieber
"The Story of O.J." – Jay-Z
"HUMBLE." – Kendrick Lamar
"24K Magic" – Bruno Mars
Ben's Pick: "Redbone" – Childish Gambino
When Donald Glover, who operates musically under the stage name of Childish Gambino, emerged back into the world of music after taking a 4 year hiatus to focus on his acting career, many wondered if he  would continue to stick to his musical roots in rap. When Glover's newest album, "Awaken, My Love!", turned out to be a compilation of R&B tracks, many were surprised. The second single off the album and its biggest hit was "Redbone", a catchy track that brought Soul music back into the mainstream and was so popular that it achieved Triple Platinum status. While his rapping days may be over, "Redbone" is a sign that the multi-talented Glover can produce quality music no matter what genre he performs.
Pardo's Pick: "HUMBLE." – Kendrick Lamar
Kendrick, Kendrick, Kendrick, you are one of the greatest of all time. I love everything you put out, and this adds to your great list. I love your message in "HUMBLE.'', a song that shows that you know how to silence the haters. The song starts off with, "I remember syrup sandwiches and crime allowances", lyrics that show Kendrick's roots. He says later, "I don't fabricate it, ay, / most of y'all be fakin', / ay I stay modest 'bout it, ay, / she elaborate it, ay. / This that Grey Poupon, that Evian, that TED Talk, ay", a series of ice cold rhymes that are sure to quiet Kendrick's critics. Lyrically, the song is a masterpiece, and that's before you factor in the incredible beat that serves as its instrumental. DAMN. is an incredible album, and "HUMBLE." is its most impressive song.
Album of the Year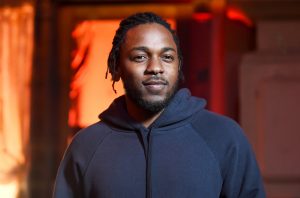 "Awaken, My Love!" – Childish Gambino
4:44 – Jay-Z
DAMN. – Kendrick Lamar
Melodrama – Lorde
24K Magic – Bruno Mars
Ben's Pick: DAMN. – Kendrick Lamar
As much as I love Childish Gambino, respect Jay-Z, and admire both Lorde and Bruno Mars for their accomplishments, this isn't a hard decision. DAMN. is completely captivating from the first seconds of "BLOOD." — the dark story which prefaces the album — through the last moment of "DUCKWORTH." Kendrick brings deep meaning, hard beats, and smooth-flowing lyrics to each song. On "ELEMENT.", he gracefully defends his legacy. On "XXX.", he highlights the violence that surrounds the lives of many of his peers and his issues with the American political atmosphere. On "FEAR.", he speaks of the three stages of his distress. The list goes on and on. The point is this: DAMN. solidifies Kendrick's place amongst the greatest rappers of all time. At 30 years of age, Kendrick has accomplished more than most artists accomplish in their entire lives. And while he has already achieved so much (both musically and commercially), it's only right to assume that Kendrick's best work is still yet to come.
Pardo's Pick: DAMN. – Kendrick Lamar
Kendrick Lamar has proven he's a master storyteller, but he's been saving his best plot twist this whole time, waiting until he was ready to pull it off. "DUCKWORTH.", the last song on Kendrick Lamar's 4th studio album DAMN., tells a winding story about Anthony from Compton and Ducky from Chicago, whose paths cross first over KFC biscuits, and then again, 20 years later, when Ducky's son records a song about the encounter for Anthony's record label. It's a precious origin story, the stuff of rock docs and hood DVDs, and it's delivered with such precision, detail, and masterful pacing. Storytelling has been Kendrick's greatest skill and most primary mission. His boyish nasal instrument is unique as it slithers up and down in pitch on "PRIDE." Even when Lamar sounds like Eminem, Drake, or OutKast, he makes the words his own and arguably outpaces them all as a writer. On "FEAR.", he relays daily threats from his mom, saying, "I'll beat your a**, keep talking back / I'll beat your a**, who bought you that? / You stole it", as well as threats from his neighbors, of which he writes, "I'll probably die because I ain't know Demarcus was snitching / I'll probably die at these house parties f****** with b*****s." I'm excited to see what Kendrick will put out next.
Leave a Comment