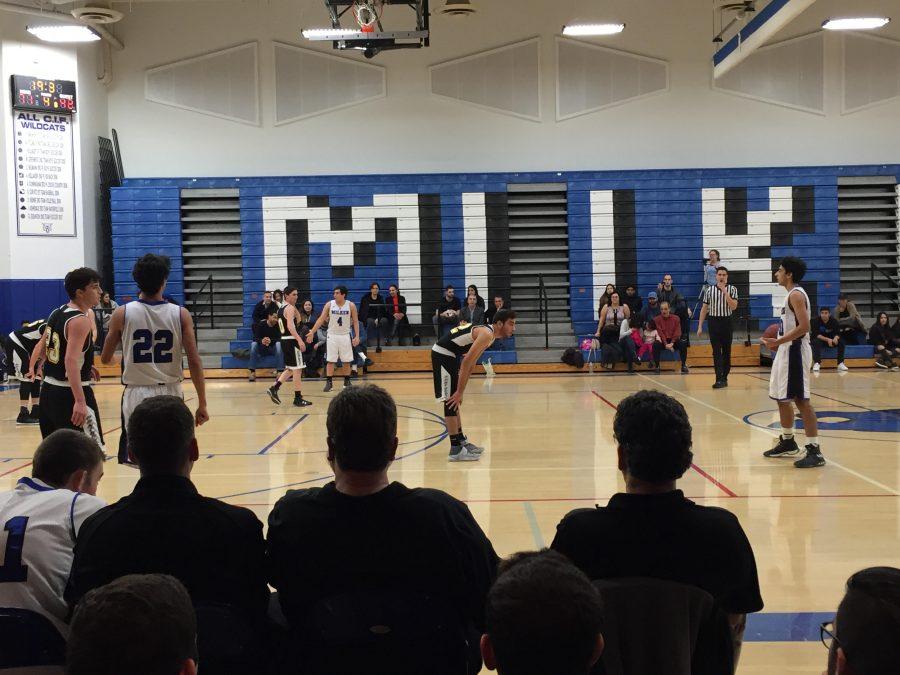 Josh Berenbaum
Sports Editor
Milken's Varsity Basketball team claimed the Liberty League Championship on Thursday, defeating The Buckley School, 60-32. Buckley had won six straight Liberty League Championships, but had a down year and went 0-8 in the league this year. For the Wildcats, it is the team's first league title since 2013, when they were members of the Delphic League (the league Milken used to compete in).
For Senior Brian Pearlman '17, a four-year varsity player, the victory at Buckley was "really, really sweet" for Coach Michael Whiting and his current crop of players. They finished 7-1 in league, with the loss coming to Holy Martyrs who finished one game behind them at 6-2.
Milken's reward for their triumph was a first round bye in CIF Southern Section Playoffs, and the Wildcats will face Salesian High School, located in Boyle Heights, for a spot in the quarterfinals. Seeded 5th in Division 4A, the Wildcats will host the game in Hollander Gymnasium Saturday night, one day after the rest of the division plays because of conflicts with Shabbat.
Milken will enter the game against Salesian as favorites, but the Mustangs have beaten Mary Star of the Sea, a team Milken lost to in the Milken Classic Tournament. Alternatively, Salesian finished the season with a 13-14 record and is seeded 12th in the tournament. While the focus is on winning the first game of the playoffs, the Wildcats have higher aspirations, hoping to advance as far as the finals. No Milken team has ever won a CIF Southern Section Title, but three teams, girls soccer in 2003, boys baseball in 2010 and boys tennis in 2011, have played for the championship.
Kian Zar '17, another four-year varsity player, hopes that the "hard work we've put in over the last four years pays off. We are the first Milken team to have a bye and we feel like the championship isn't just a dream this year."