Emily Vanek
Staff Writer
Get Ready for the Holiday Season! Here are 8 of The Roar's Favorite Things to do Over the Holidays:
The Grove
A great place to laugh and have a good time. There are a lot of holiday decorations and spirit, which make the overall vibe great!

Until December 24, The Grove will be having magical snow at 7pm and 8pm. This means that fake snow will be falling from the sky. There will be many concerts throughout the season plus a lot of holiday music playing. It's LA's own Winter Wonderland!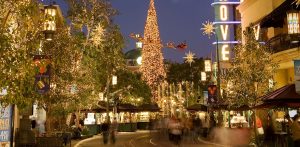 2.  Ice Skating
When's a better time to ice skate than the holiday season?
Here are a few ice skating rinks located throughout LA:
ICE Santa Monica- http://downtownsm.com/ice
Holiday Ice Rink Pershing Square- http://holidayicerinkdowntownla.com

LA Kings Holiday Ice LA Live- https://www.lalive.com/events-calendar/holidayice

The Rink in Downtown Burbank- https://dtnbur.com/event/the-rink-in-downtown-burbank/
 Movie Night
Pick one of your favorite holiday movies, invite some friends over, and sip on some hot chocolate. Even though we are Jews, we can all enjoy a good Christmas movie too. Some movie options to get into the festive spirit:
The Nightmare Before Christmas
Willy Wonka and the Chocolate Factory
Holiday Drinks
There's nothing better than drinking a nice warm glass of hot cocoa in this "freezing" L.A. weather. One of Milken students' favorite places to try new holiday drinks is the one and only Starbucks. Starbucks has a wide selection of holiday drinks that you can try for each day of Hanukkah. Here are some popular holiday-themed beverages that are available for a limited time.  
Fudge Hot Chocolate

Caramel Brulee Latte

Gingerbread Latte

Peppermint Mocha

Toffee Nut Latte

Holiday Spice Flat White

Chestnut Praline Latte

Eggnog Latte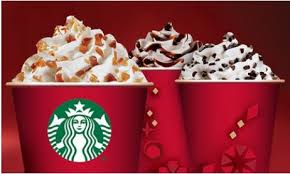 Shopping
And let's not forget the gifts!Many stores currently have great sales to keep all your family members happy with magnificent, yet affordable gifts – check out a few of the options listed below:
Macy's

Bloomingdale's

Nordstrom

Don't forget that even speciality stores that usually do not have sales probably have discounts during the holidays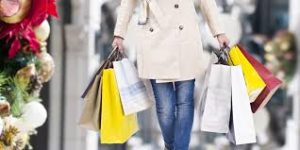 Host a Holiday Party
Not all holiday parties have to be about Christmas! Theme your next Hanukkah party by incorporating "mystery Moses" or "white elephant." Spin some dreidels, stuff your face with sufganiyot, and do not forget to light the menorah!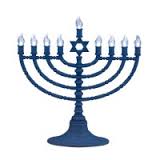 Decorate your House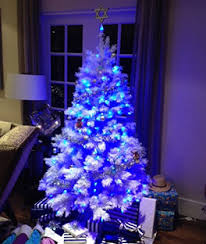 Get into the holiday spirit by decorating your home for the holidays. Cut out paper dreidels, put some gelt on your Hanukkah table, and hang up twinkly lights around your house. You can even set up a Hanukkah bush.
Go on a trip
Everybody needs a vacation! If celebrating at home just doesn't seem festive enough, why not escape LA and go somewhere warm or to a place where you can actually embrace the cold. Whatever you choose, do not forget to bring your holiday spirit with you!
Here are some local day trips to go on with your friends and family:
Universal Studios

Griffith Observatory

Disneyland

Santa Monica Pier

La Brea Tar Pits

Hollywood Walk of Fame