The New Magistra in Town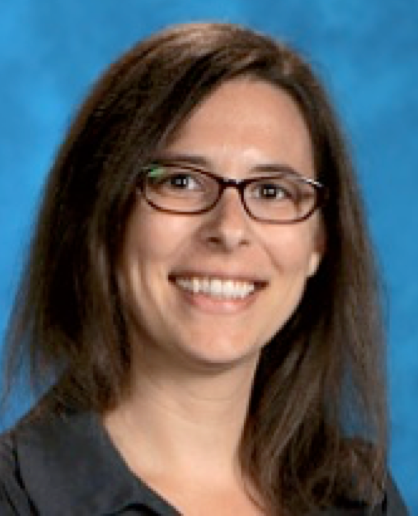 Jennifer Clemens and Samantha Behar
Co Spotlight Editors
Vale (goodbye) Magistra King, salve (hello) Magistra DeLisi!
Ms. Jessica DeLisi is the new Latin teacher and Sophomore advisor. She decided to come to Milken because she wanted to teach at a high school level after having been a college teaching assistant at UCLA for seven years, and at University of Georgia for two years. Ms. DeLisi also worked at a mail-order comic book store, and was a waitress at Princeton New Jersey while she was in college.
Ms. DeLisi's father was in the military when she was young. Eventually, she settled in New Jersey with her big and close family- among them  two sisters and many cousins. She moved to Georgia to complete her master's degree, and was mocked by southerners for her accent, so she spent many years trying to suppress it. Her New Jersey accent still slips out when she talks to or about her mother.
Throughout the course of her education, Ms. DeLisi spent a lot of her time learning new languages. She is able to read more languages than she can speak. She has studied all the ancient languages of Europe, and several from India and Asia as well, of which she is able to read about twenty. Her favorite to teach is Latin, favorite to read in is Sanskrit, and her favorite to study is classical Armenian. Ms. DeLisi also enjoys playing the ukulele, an instrument she was first introduced to when her friend gave her one five years ago. . She now plays in a group that performs classical rock covers.
When we asked Ms. DeLisi what she initially liked about Milken, she said that "Milken has a very welcoming and nurturing environment." She also said she is excited to work at a high school level and see all of her students grow as learners. She states that she can already tell the students at Milken are very smart and driven, and she is very impressed. According to Ms. DeLisi, she was not able to have a relationship with the students she taught as a teacher's assistant in college because there were so many students, making it difficult to get to know them individually. Ms. DeLisi seems to be having a great time at Milken, and looks forward to a great rest of the year.
Leave a Comment