Freshman Q+A With Justin Bardi '19: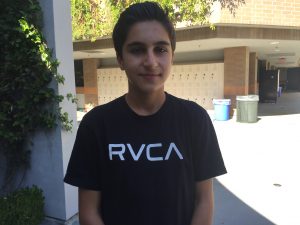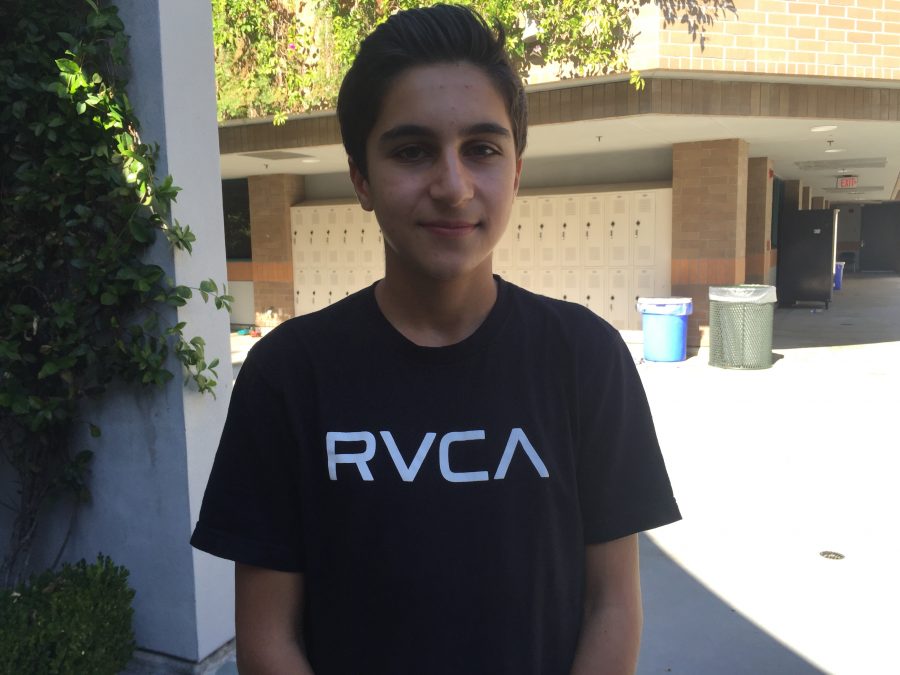 Photo by Alexa Pakravan
Alexa Pakravan
Staff Writer
To the freshman of Milken Community Schools: Welcome! This is the start of a long, beautiful journey called high school. Sure, high school can be intimidating, but we are all going through  it together. Each month The Roar will be interviewing a different freshman in the hopes that we will all get to know each other a little bit better. This month we are sitting down with Justin Bardi '19.
 Just so our readers know, what's your name?
"Justin Bardi."
What is your favorite part of Milken?
"Uhhhh… my area."
 Who has been the funniest teacher you've had so far?
"By far, Mrs. Drubach."
 What is your biggest teacher pet peeve?
"My pet peeve about teachers is when they don't give enough time for tests."
 Did you think freshman Friday was real?
"Yeah, because, um everyone told me it was really scary, and it happened."
 What is your favorite thing about being a freshman?
"Uhh, that we are the youngest in school."
 What has been the best advice you have heard?
"Advice? Umm.. that..you..should..keep the school clean."
 Describe Milken in one word:
"Fun."
 How would you want Milken to change?
"Don't be so strict. And the tuition. And too much homework."
 How do you feel about the Milken Mart?
"I want to bring my backpack in but they don't let me. They don't let me hug in the Milken mart."
 What is your favorite food in the Milken Mart?
"Sushi."
 What do you do on the weekend?
"Hang out with friends. Do homework because Milken gives a lot of homework."
 Why would you say your grade is considered so loud?
"Because we are going through puberty and our voices are really loud."
 How many dress code rules have you broken?
"All."
 Instagram or Facebook?
"Instagram."
Leave a Comment