Spotlight Actress: Logan Binstock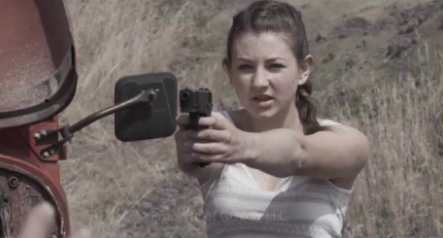 Samantha Behar
Staff Writer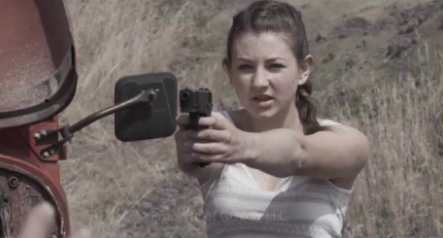 Z Nation
Who knew a zombie went to our school? Logan Binstock '17 has acted in productions such as A Snow Globe Christmas, Z Nation, Social Nightmare, The Big Tomato, Pingi, Zen Warmth, and My Dog's My Buddy in addition to commercials and music videos. The following is a Q+A with Logan in which she gives us the inside scoop on what it's like to be an actress.
Q: When did you start acting?
A: Six years old.
Q: What inspires you?
A: My mom inspires me because she is also in the business and has taught me a lot. I also am inspired by other actors that I watch on screen and pick up certain things that they do.
Q: What is your favorite thing about screen acting (acting recorded in advance, not live)?
A: It doesn't have to be a performance. There is a lot that goes into it and a lot happening on set. Screen acting is more internal whereas theatre is more external. You can give one look that the camera catches that you wouldn't be able to see on a stage.
Q: How do you get into character?
A: I get into character by creating a background story for them (unless there already is one), and really putting myself in their shoes.
Q: What is the weirdest experience you have ever had on set?
A: One time on set, the special effects crew was setting up this explosion, and the thing they were blowing up flew so high it went over a fence and out of the picture frame.
A Snow Globe Christmas
Q: Are there any stereotypes about actors that you realized are not true?
A: I used to think everybody has a type, or a specific character they would always be cast as, but I realized that's not true. It's nice to challenge yourself and step out of your comfort zone.
Q: Does having to memorize scripts help you in school?
A: Haha. Not really. I guess sometimes, but typically I only have to have lines memorized for like 20 minutes.
Q: Is it hard to balance school on top of this?
A: It is incredibly hard to balance school, especially when I film out of state. I just have to keep in contact with teachers.
Q: Where can we see you on TV?
A: Watch me on Friday, Nov. 21 on Syfy's Z Nation at 10 pm.
A Snow Globe Christmas
Although Binstock loves Milken, she has chosen to leave the school in order to further pursue her acting career at a school that can best accommodate her schedule.  Good luck Logan!
View Comments (1)