Controversial Officiating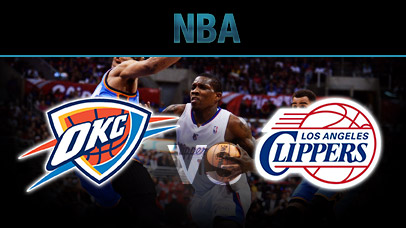 Jordan Brenner
Staff Writer
In any popular sporting event, there are bound to be calls made by the referees that cause disputes. However, the particularly horrible officiating in the Thunder and Clippers series that recently ended sparked a controversy throughout social media. Enraged fans were divided on whether the NBA was "fixed" or not. This online dispute also became a popular topic of conversation at Milken, as many of the students were furious with the results of the game.
The Thunder/Clippers series had so far featured fantastic games by guard Russell Westbrook and forward Blake Griffin. But in game five, questionable officiating dictated the game's end, and a chance for a seventh game for the Clippers. The debatable calls started after the Russell Westbrook steal at the 13-second mark when Reggie Jackson drove to the basket and the ball went out of bounds. Replays appeared to show that the ball was off Jackson but possession was given to the Thunder. Furthermore, Russell Westbrook received three foul shots on the ensuing possession, despite what seemed like minimal contact with guard Chris Paul. Westbrook went on to make all his free throws and, as a result, gave the Thunder a 106-105 lead. This turned out to be the final score of the game, which immediately ignited a social media outburst from thousands of enraged fans.
This issue was especially prevalent at Milken because many of the students who claim to be Clippers fans were outraged. The morning after the poor officiating, the school library was noisier than usual. Students and faculty alike were chiming in on their opinions. Although there is legitimate evidence that the NBA is not fixed, the poor officiating, especially after the replay, should have resulted differently. A better model of officiating and reviews is the MLB's replay system. This would offer the coaches challenges, and it would give a group of league officials the opportunity to review the play in a headquarters somewhere outside the arena. This system would also provide the referees with an opinion uninfluenced by roaring fans or screaming coaches and players.
Here is a link to the video of the final minute of game five. What is your judgment of the play? Make your comments below.
https://www.youtube.com/watch?v=dENg8C9d5WQ 
Leave a Comment